Marvel has recently released its new series Loki, and Everyone seems to be talking about it, so how can we be left behind?
The fantastic thing about Loki is that he doesn't give a damn about the authorities. It takes skill to not give a damn about how the councilmen and the Avengers intend to handle things on Earth. And Loki, the God of Mischief, is a creative genius, a troublemaker with a conscience. I've never been able to figure out who he is.
There were times when I was astounded by his daring to smile even after killing, and other times when my heart just armed at the way he apologised for everything and returned home. Loki, on the other hand, will never be comprehended. He is not the black and white divisions people try to make between good and bad persons, let alone a God.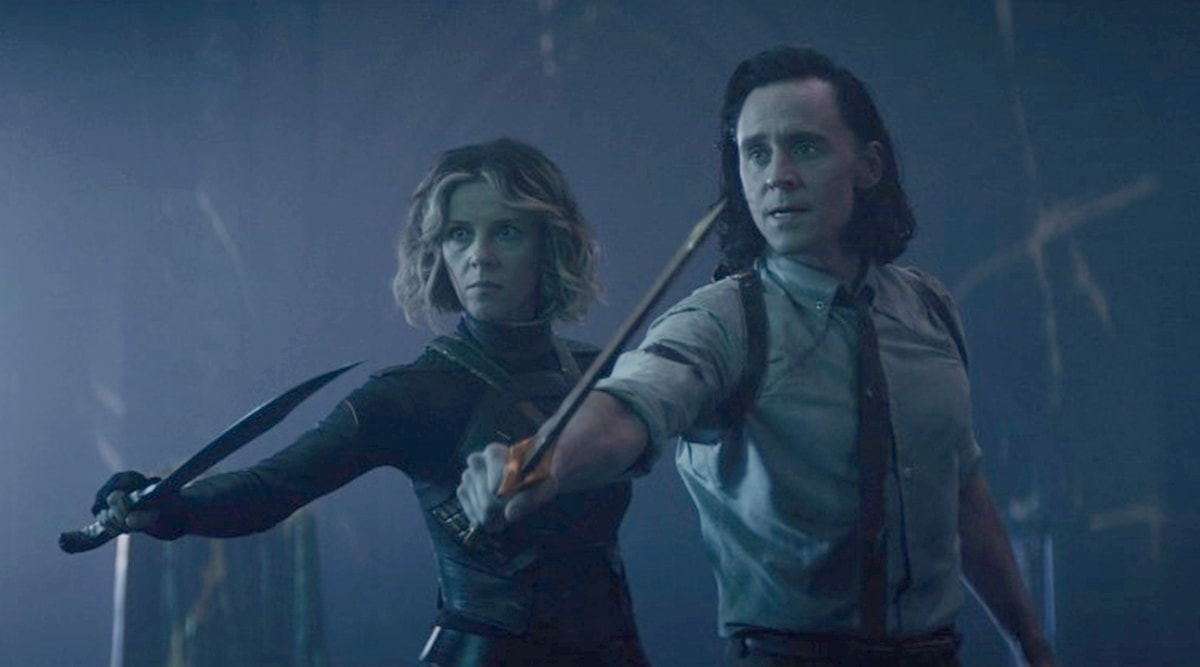 The series Loki may not have disclosed everything we wanted to know, but it did offer up new paths and channels for us to see Loki as a person. He's not the Loki from after the Infinity War, who had seen enough to redeem himself. He is capable of as much good as evil; the only difference is that the circumstances are different.
This Loki is high on arrogance and low on defeat at the hands of the Avengers, but we see a part of him that we believed evolved with him. The first episode of Marvel's Loki was released on Disney+ Hotstar a few weeks ago, and I didn't waste any time to watch it. And I'm overjoyed. It's no easy task to do homage to mythology's most enduring trickster God.
On the run with the Tesseract, it picks up just where Loki was left after the time heist in Endgame (2019). I admire how diligently Marvel is piecing together the loose ends of storylines and character arcs to keep the MCU together. If you were one of the ecstatic theatergoers who saw Endgame (such fun times, eh? ), you probably noticed that Loki isn't mentioned again in the film. They make up for it by including a lot of Loki tracing in the series. Loki ends up in Mongolia's Gobi desert after vanishing with the Tesseract. The Time Variance Authority arrests him there.
TVA is the most straightforward organisation name I've encountered in fictitious universes. They are the literal authorities on time variations. Remember how in Endgame, both Banner and Stark talked about the difficulties of messing with time? Or how the Ancient One was tasked with safeguarding the Sacred Timeline, and then Doctor Strange? 
They weren't joking around in the least. The TVA is also in charge of safeguarding this sacred chronology. Anyone who consciously or accidentally makes a branch in the timeline (i.e., does something that triggers a chain of events that were not supposed to happen) will be apprehended by the TVA's armed officers.
Loki sees how useless it is to have all the power and not be able to use it at the Time Variance Authority (after all, the infinity stones were used as paperweights). He was too affected ever to attempt to grab this ultimate source of power and control.
Loki, on the other hand, isn't your typical temporal variation. Let's face it; he's not your run-of-the-mill guy. In the comic books, he was dubbed Thor's errant counterpart, though not an equal. Kenneth Branagh, Taika Waititi, and the Russo Brothers have all made him a God to be reckoned with. But Hiddleston – Hiddleston gave him life. 
He played his weaknesses and fallibility to perfection, bringing to life a Loki who is both disrespectful and power-hungry, but also a wounded God who has sought fame for millennia and made cosmic errors in the process. On the screen, he sees his entire life and death. He sees his mother, the love of his life, die, and no matter how self-centered Loki tries to be, he crumbles because at his core, he has always been the God searching for his beginnings.
Despite his upbringing, of Frigga's gentleness that nourished him, of Odin and Thor's acceptance, he considered giving in to his birth impulse and wreaking havoc in his destiny on the day he found his true roots; he thought giving in to his birth instinct and causing havoc in his destiny. And he wreaked mayhem.
Without remorse, he killed and fought. However, in an alternate timeline in which he succeeds in escaping, we see the same Loki risking his life to save his people. In a fraction of a second. When his actions at the TVA are recognised, he is the God who smiles like a child.
He's the same God who, in the end, falls in love with a different variation, but one who is very different from him. We may not have all the answers, but we do know that Loki, the Might God of Mischief, is not the horrible figure we've always assumed he is.
He's merely lost, swimming against the current in search of one link that will bind him to his goodness, and for once, looking for someone who sees him as more than Thor's brother and Odin's son. Loki's need for attention is part of what makes him so human. On the other hand, the series Loki takes all of that and paints it via the frames. Loki's vulnerability has been turned into a movie in this series, and it's magnificent. But aren't we all that way? Beyond the familial labels, we're looking for our genuine beginnings. The family that unites us bonds us, but we want an identity and seek it out.
Loki's home was Asgard, which he devastated time and time again. But don't we do the same thing, causing harm to families and homes to make room for ourselves? The issues that Loki becomes involved with throughout the series will have you glued to your seat. There's a lot of temporal manipulation going on, and it's just the right mix of playful, cinematic, and series.
We also meet the TVA's creators, the "Time Keepers," Marvel characters who maintain a single timeline. Mobius is the name of the TVA officer who becomes vital to Loki's character arc, and if you recall, Ton Star's design for the "time heist" in Endgame also included a Mobius strip (both names ascribed to the actual creator of the device).
In this series, Marvel also paid homage to 1970s cartoon animation, bringing to life the style of its comic strips at the time. This is demonstrated in a little orientation film in which Loki learns about the TVA for the first time. That was very comforting to me as someone who scoured the internet for those comic strips.
In addition, they sprinkled this series with a lot of well-placed and well-written humor. This series did a great job of alternating between profound discussion and existential comedy, so you didn't get too much of one and wanted more of the other.
The TVA and branching histories will reveal what would happen in the Multiverse and the second season, but for the time being, I was delighted to have met this Loki, who, like the other variations, was on a mission to preserve everything he could have once destroyed. And this isn't the first time Loki has resisted the passage of time. The God of Mischief, who was born centuries ago in the womb of Norse mythology's tales, has traveled through time to dwell between the pages of comic books, to sweep our culture once more, this time as a Marvel character.
He has imprinted his image on our minds. The men who used to worship God are no longer among us. Only Loki has survived the test of time. Will he be able to withstand the Time Variance Authority's trials? Let's have a look, shall we?
Also Read: Loki, Marvel's Unsung Anti-hero is Back with his Charms