Modern Love: Mumbai has been steadily enhancing its storyline with the progression of episodes. From Raat Rani to Baai and now to Mumbai Dragon, it has been able to find profound meaning in sometimes clichéd, sometimes refreshing, and invariably multi-faceted stories. 
Mumbai Dragon revolves around the story of an Indian-Chinese widowed woman Sui, played by the Malaysian actor Yeo Yann Yann, who is deeply connected with her son, especially after the death of her spouse. Sui's father came to India during the British era where he invented the sweet corn soup by accident. 
A great cook who takes care of the only Chinese temple in Mumbai, Sui demonstrates the life of Chinese-Indians in the city of dreams. One such dream is harbored by her son but soon gets side-lined as he is compelled to pursue dentistry.
Sui's son Ming is in a live-in relationship with Meghna. Meghna and Ming are shown to have a very understanding and supportive relationship where Meghna nudges Ming to follow his dream of becoming a singer rather than working becoming a dentist.
Sui is enraged hearing that Ming left everything behind to do as Meghna told. Suddenly, everything that she did for Ming is being replaced by his partner.
She feels that her authority, as well as motherly love, is being undermined and her son has been trapped by the young girl through "black magic" going as far as calling her a "witch" and taking an oath to not speak Hindi until she gets back her son.
Yeo Yann delivers a remarkable performance as a petty mom who is adamant about not allowing her son to marry the girl he wants to and adjusting to let her son continue his life with the beginning of a new chapter.
She deftly switches between Cantonese and Chinese and we get to see Naseeruddin Shah in a cameo appearance showcasing his linguistic skills as well. We also get to see Anurag Kashyap in this episode. 
Meiyang Chang, the winner of Indian Idol Season 6, plays the role of Ming, Yeo Yann's son, and performs wonderfully. Although the story might be a clichéd romance where the man is stuck between his partner and mother.
However, it reflects the suffocation of that overprotective temperament and an unhealthy love that a parent develops for their child. 
However, at the end of the day, it is not a big blunder but rather one of the many natures of humans. What matters the most is how willing we are to change and adjust to changing times.
In one of the scenes, we see Sui crying over the fact that her son denied taking the food she prepared with him. A few moments before, we see Meghna complaining about how their fridge has no space because of all the food her mother has packed.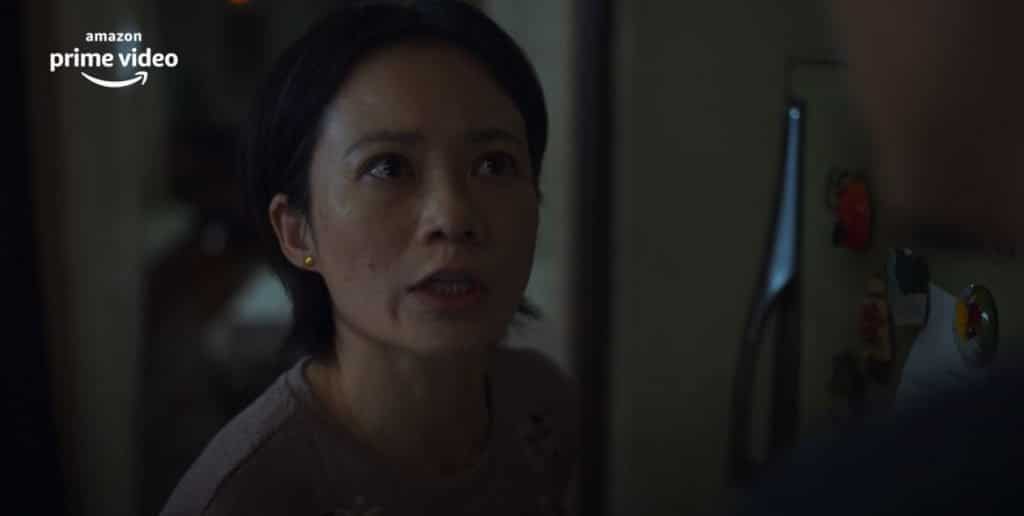 This symbolic representation of a lack of space that parents provide to their children has been expressed cleverly.
The metaphor ends with her mother lessening the number of her food boxes to give Meghna space to keep hers, i.e she realizes that the time has come to take a step back and give the space the two couples need to create their own life while still getting the place she deserves in her son's life. 
Mumbai Dragon is a light-hearted and humorous story that portrays the complex relationships we share and how we should learn to balance them.
Also Read: Modern Love: Mumbai Episode 2 Baai Review- Different Identities, Same Emotions