Dubai's many wonderful water parks are sure to entertain families, friends, and individuals of all ages as a prominent tourist destination in the United Arab Emirates. There are gigantic slides, wave pools, and even smaller rides designed specifically for kids. Everyone is sure to have a good time, whether it's at an Arabian-themed water park or at Legoland!
So, Let's dig straight into the specifics of Dubai's top six water parks.
1. Aquaventure Atlantis the Palm
Aquaventure is arguably the most well-known of the UAE's water parks. It's part of the massive Atlantis the Palm complex, which spans 42 acres and is home to some of the top water slides in the world.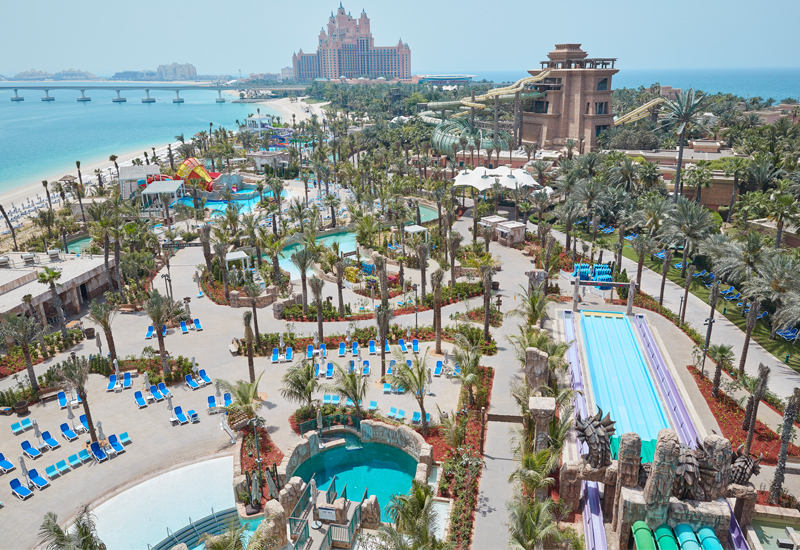 With its distinct Splashers kid zone inside the park, which is reserved for kids under 1.2m and includes copies of the park's most popular slides for smaller kids, Aquaventure caters to both adrenaline addicts and younger families. The site of Aquaventure on the outer frond of the Palm Jumeirah is quite enviable. Most recognised for adrenaline coasters such as The Leap of Faith, the difficult part is picking which rides to skip rather than include!
2. Wild Wadi Waterpark
Wild Wadi is Dubai's first Arabian-themed water park, located in front of the iconic Burj Al Arab. It used to be home to the world's largest water slide, but it was decommissioned in favour of newer rides. Wild Wadi is quite popular, and it has even been on the television shows The Amazing Race and The Amazing Race Asia. It's close to the Mall of the Emirates on Jumeirah Road. Breaker's Bay, the Middle East's largest wave pool; Jumeirah Sceirah, a 108-foot vertical water slide; Burj Surj, and Masters Blasters are among the most popular rides at this Dubai water park.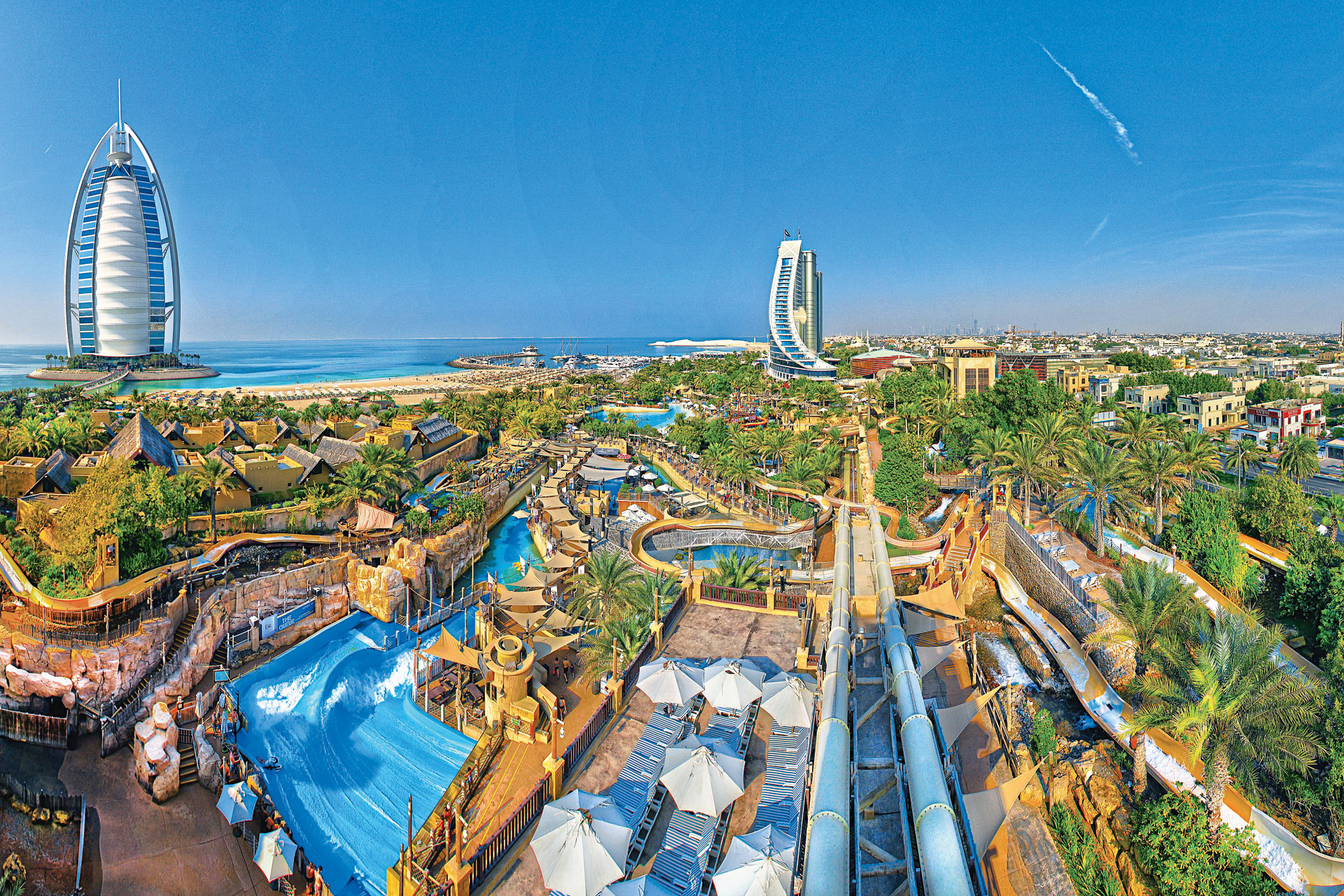 3. Laguna Water Park
Laguna, located in the city's chic new seaside district known as La Mer, isn't as large as the other Dubai water parks, but it's a good deal and a lot of fun.
There's a little water fun for everyone with four zones: Splash, Slide, Surf, and Relax. Enjoy relaxing in one of the cabanas or meandering down the lazy river. This park is more about enjoying the beachside ambiance than high-flying thrills, but it's still worth a look as a change of pace from the larger parks.
4. Yas Waterworld
Yas Waterworld, which is located on Yas Island and is ranked ninth in the Top 25 Water Parks category of TripAdvisor's Traveler's Choice Award, is definitely something adrenaline seekers should experience as soon as possible. 
There are approximately 40 rides in total, several of which are one-of-a-kind on the globe. Discover one of the world's largest waterparks, as well as one of the most prestigious!
5. Legoland Dubai Water Park
Legoland Dubai Water Park is geared at children and is on the quieter side of the water park spectrum, but it still has plenty of rides at a reasonable price. It's ideal for your little ones who wish to gain confidence by experiencing the thrills and spills of a water park. The Joker Soaker is a terrific place to start for water fun (but beware of the chilly water!) Then proceed to the Build a Raft Lazy River and the wave pool (which is rather mild by most standards) before moving on to the slide rides.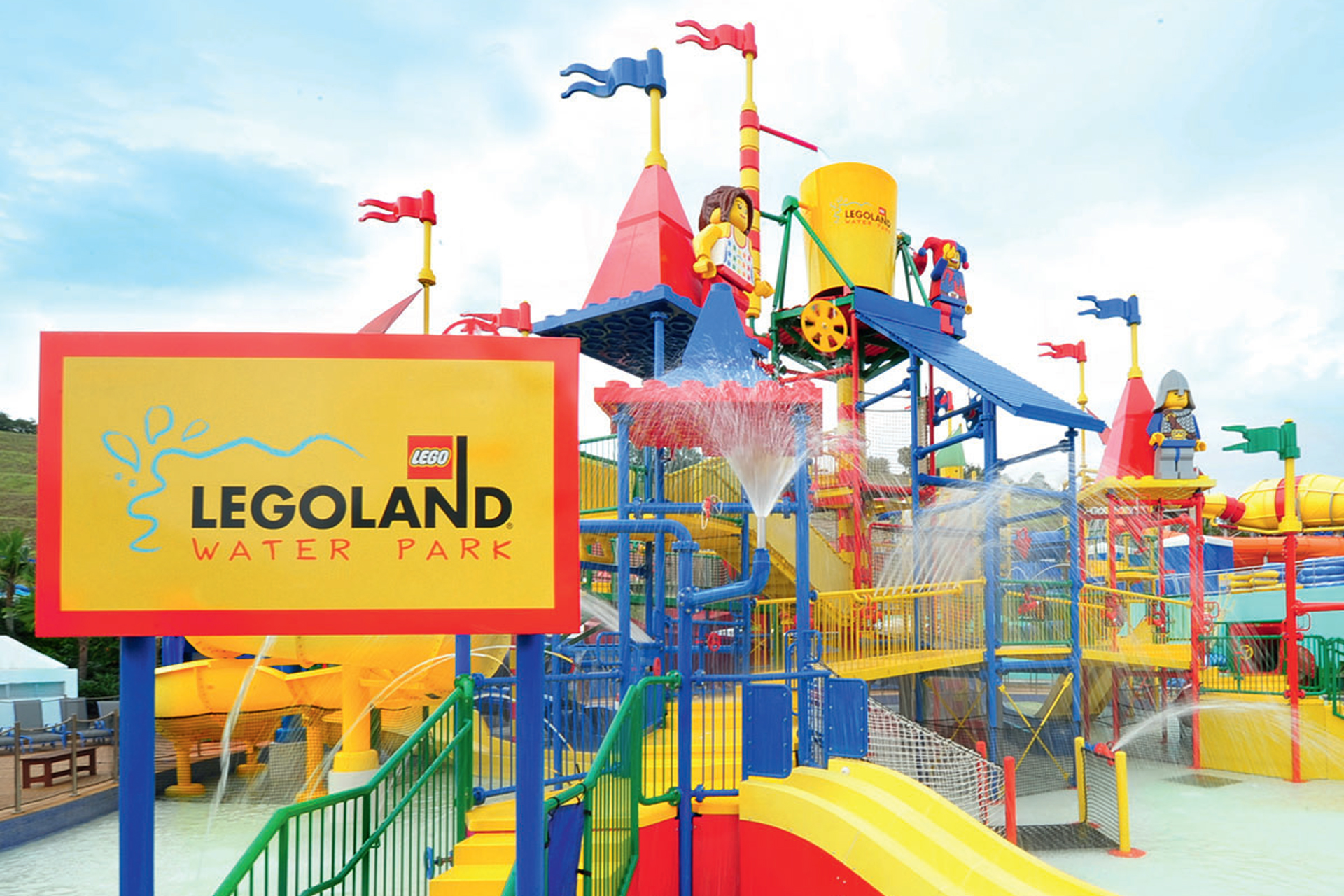 Combining a ticket to Legoland Dubai Water Park with either neighbouring Legoland Dubai (you can stroll between the two) or other Dubai Parks and Resorts theme parks provides the best value.
6. Splash N Party
Although adults will have a great time here, Splash n Party is designed specifically for children aged two to 10 years old. It's a fantastic venue for children's parties, and the waterpark can accommodate big groups with ease.
It's a fun, colourful, and safe environment for kids to run around and enjoy the park's water rides. Because the water heights are restricted to waist level and the rides are intended at shorter heights than usual parks, special care has been taken.