"Mujhe hamesha lagta tha ki duniya mein do tarah ke insaan hote hain – ek joh chupchap maut ka daman thaam lete hain aur doosre joh rote chilaate maut ki taraf badhte hain. Aur phir main teesre kisam ke insaanon se mila".
Rakeysh Omprakash Mehra brilliantly demonstrated that patriotism transcends politics with this debate. It was clear from the start that this would not be a typical piece of filmmaking that would entertain and pave the way for more patriotic films.
It was created to make a difference, and the difference it made has remained relevant to this day. The message that it spread about individuals having the potential to change the world around them is compelling today when the country's political atmosphere has raised so many red flags.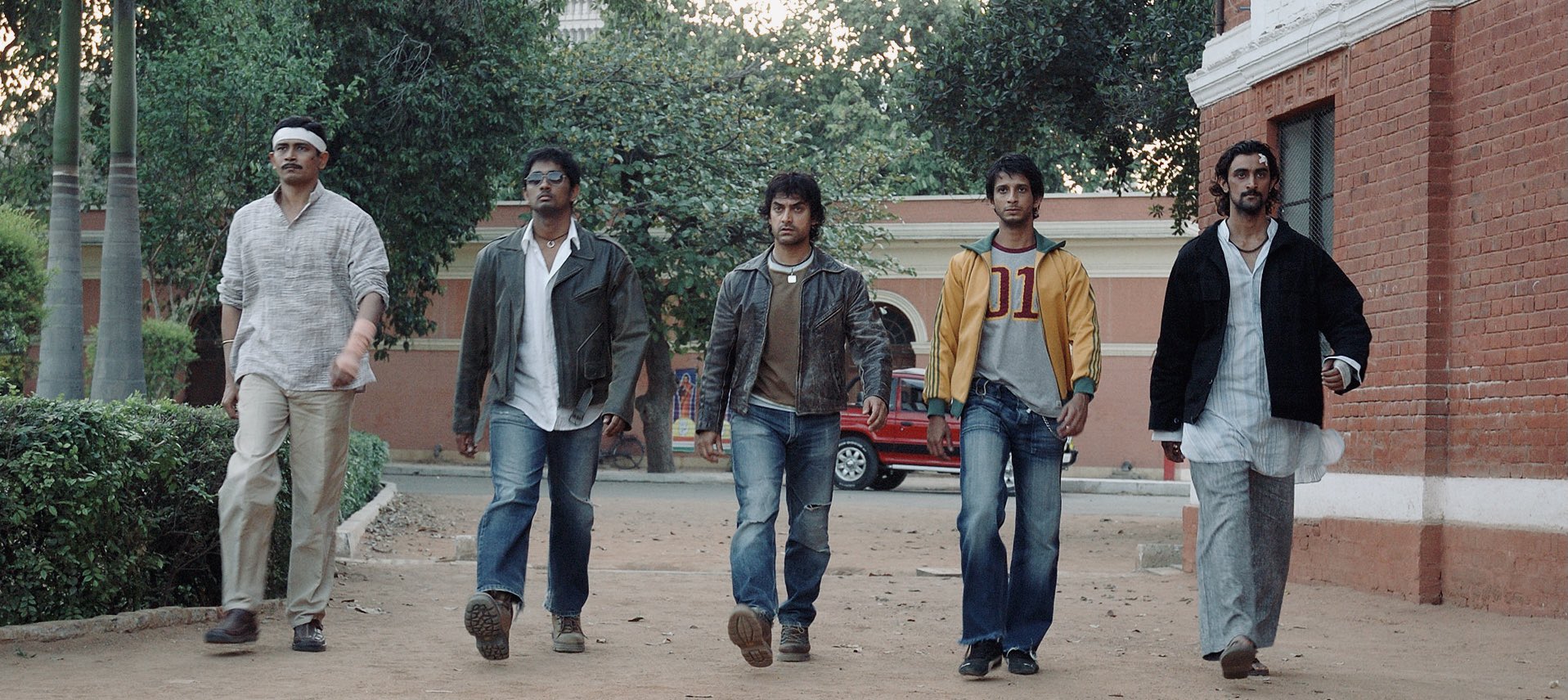 Rang De Basanti's message is still relevant 15 years later. The current situation revolves around the idea of provoking change and launching a major social movement. What began as a fictional protest against poor parts in MiG jets and the protection of their pilots has now evolved into a real-life appeal for change from Jawaharlal Nehru University and Aligarh Muslim University.
What was only a concept about a decade and a half ago is now a reality. The youth is realizing the power of their collective voices and the necessity for accountability.
While it's reasonable to find parallels between the film and actual life, today calls for something different: a celebration of the film, its creators, and its stars. Take time to reflect on all of the wonderful aspects of this fantastic picture.
So, without further ado, here are a few  reasons why this film will always hold a special place in our hearts:
1. The narration was king
While it's difficult to notice the small details, the most essential conclusion I've reached after multiple repetitions is that the way this lovely story was delivered is something that hasn't been given enough credit.
It could have gotten incredibly confused with the continual time travel between the war for freedom and the present. The transitions, on the other hand, were nothing short of aesthetic and poetic genius. Even after all these years, Sue's diary, her grandfather's recollections, and, of course, the reenactment of our heroic freedom fighters and their momentous moments remain fresh in our minds.
2. The friendships and the prominent distinctions between every character
This wasn't your typical cast of characters. It wasn't a case of the ringleader and his henchmen. Each cast member had distinct personality qualities that were depicted in the most elegant way possible.
While Aamir Khan's DJ and Sharman Joshi's Sukhi were the comedy duo, Siddharth's Karan was a pampered brat whose character trajectory was full of ups and downs.
Similarly, the rivalry between Kunal Kapoor's Aslam and Atul Kulkarni's Lakshman Pandey had a lot of real substance to it. Others, such as Soha Ali Khan, Madhavan, Om Puri, Alice Patten, and Waheeda Rahman, had such vivid signature shades that it was difficult not to notice each of them.
3. The powerful dialogues and their super-effective delivery
The film's writers deserve a standing ovation. Every single speech was so powerful that it gave us goosebumps the entire time we were watching the movie. Lines such as:
"Zindagi jeene ke do hi tarike hote hain, ek jo ho rha hai hone do, bardaast karte jao. Ya fir zimmedari uthao use badalne ki"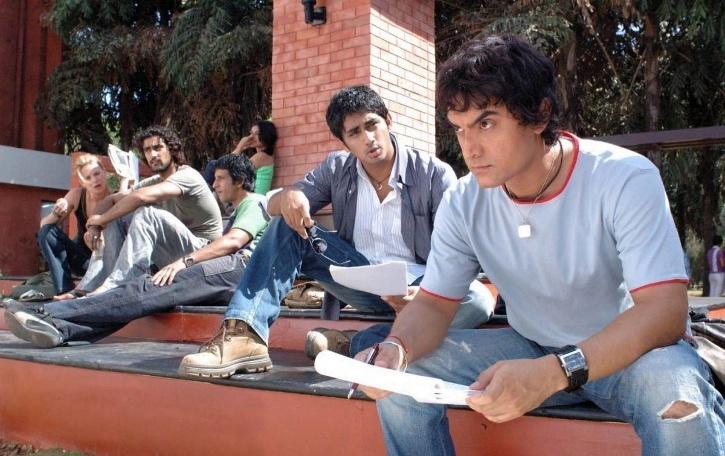 "Jo log oocha sunte hain unhe dhamake ki jaroorat hoti hai."
The dialogues were straightforward, but they managed to hit the nail on the head. They made their argument quite clear to us.
4. The visionary music that will remain eternal
Every song on the Rang De Basanti jukebox was airy and melodic. Interestingly, despite the passage of time, the feelings generated by all of the songs remain consistent.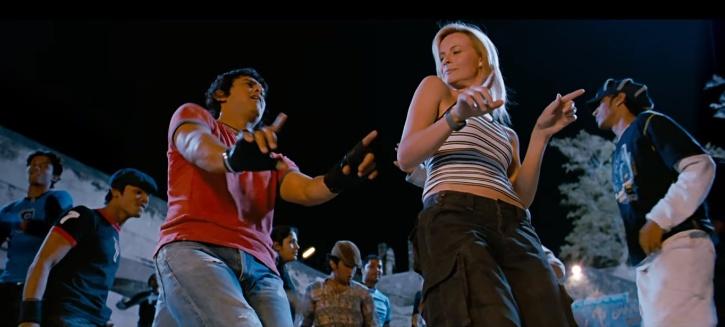 These songs, ranging from Pathshala, Khalbali, Khoon Chala, Luka Chuppi, and Tu Bin Bataye, are still fresh in our minds, and I doubt they'll ever lose their beauty.
5. Not preachy or jingoistic, this movie brings out the true patriot in everyone
There were no pointless lessons or words of wisdom given. There was no naming of neighboring countries or direct involvement of mainstream politics; instead, it focused on how sometimes all we need to do is clean up the inside mess to get people to understand the importance of raising the right voice at the right time.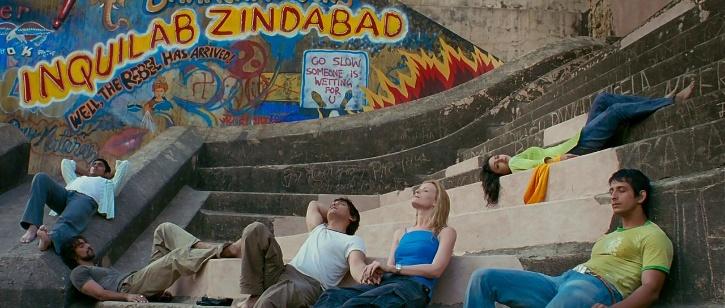 P.S. – Before you jump to conclusions, we are not promoting the violence depicted in the film; instead, we are endorsing the concept of standing up to wrongdoings.
6. The underlying realizations that this film encouraged will always be special
Many of us are well aware of the flaws in our life, as well as the solutions to those flaws. However, to comprehend the greater picture, we tend to overlook the minor details in our busy lives. This movie provided a brief run-through of those crucial topics that we all seem to overlook now and then.
For example, DJ's statement "Ek pair past mein hai aur ek pair future mein, isliye toh hum present par moot rahe hain" was a wake-up call for everyone to begin living in the now rather than worrying about the past or future.
When Madhavan says, "Koi bhi desh perfect nahi hota, usse perfect banana padta hai," it's an excellent example. We received a loud and obvious message that nothing is perfect, and you have to make things perfect.
7. The representation of important historical events in the most interesting manner
Our liberation fighters Chandrashekhar Azad, Shivram Rajguru, Bhagat Singh, Ashfaqulla Khan, and Ram Prasad Bismil revolted against the ahinsa movement during the two eras shown in the film (non-violence).
It was both heartbreaking and inspiring to see how they planned their acts and the sacrifices they made to be a part of the struggle for freedom.
From the Kakori incident to Bhagat's tear-jerking letter to his parents before he leaves his family for his country, everything was woven together in such a strange way that it made us want to learn more about our great men and their fight for freedom.
8. It took a stand against religious enmity
In a society where we are indisputably divided by religion, caste, and other factors, this film took it upon itself to address the issue in the most subtle yet powerful way possible.
While Pandey (Atul Kulkarni) and Aslam (Kunal Kapoor) were always at odds, Ramprasad Bismil and Ashfaqullah Khan in Sue's documentary were connected at the hip and lived and died for what they cared about.
The contrast between the past and the present assisted Pandey and Aslam in realizing that they needed to look past the religious division and focus on more vital and pressing issues.
9. Every frame foretold a story
This film's cinematography is so captivating that every frame spoke to us. The film is so well-crafted that the two hours and 51 minutes fly by. Even the most mundane scenes enchanted us, from bike races to odd hangout sessions at a charming fort. Do you recall the scenes in the Golden Temple?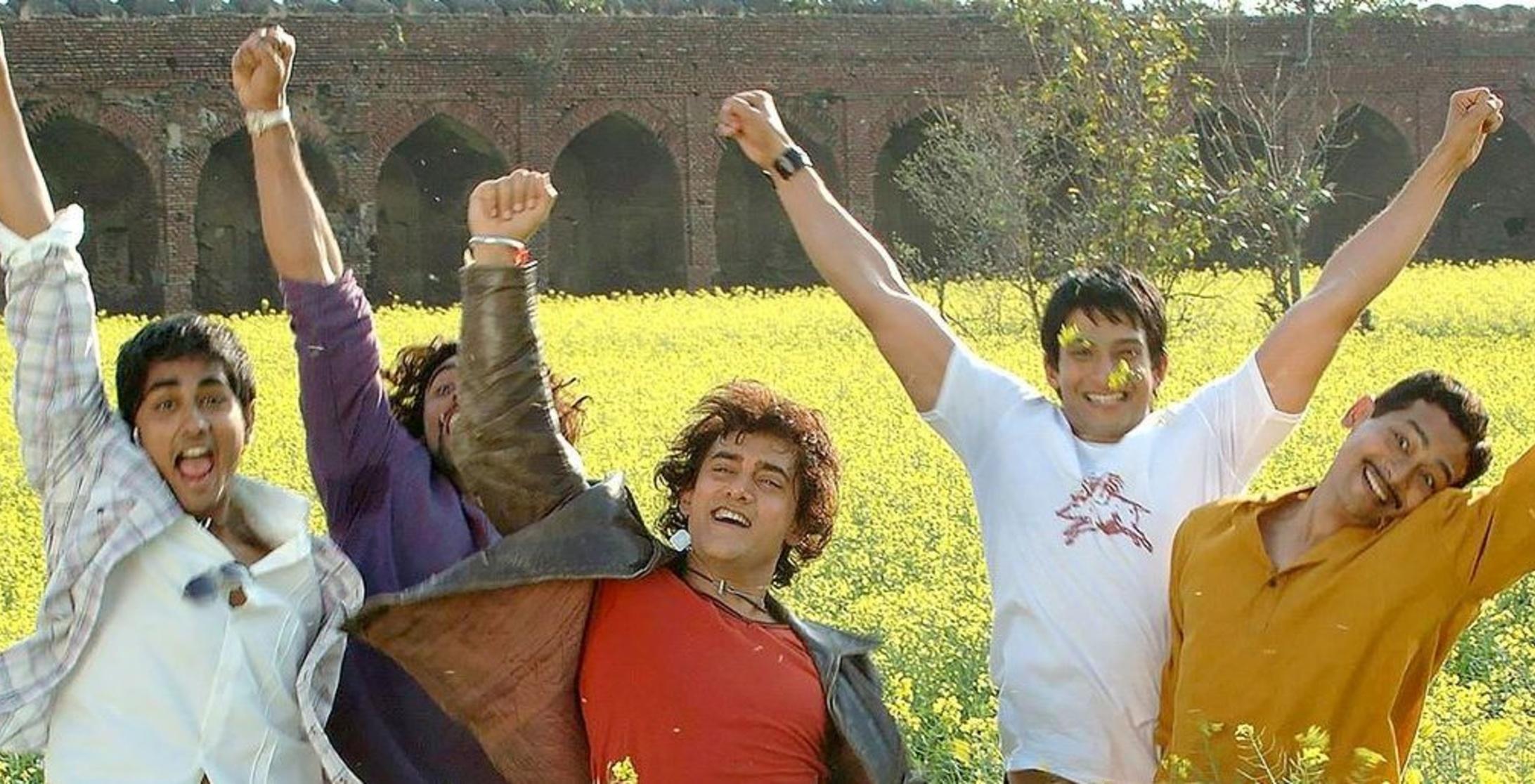 The boys taking a holy plunge in the lake, Sue, and Aslam making langar, all of these scenes were so quiet and soothing that they mesmerized us. Kirron Kher deserves special notice for bringing her distinct flavor to the film. Mitro made us fall in love with her all over again, from her Punjabi humor to her devotion to Waheguru.
What is your favorite aspect of this film? Please share your thoughts in the section below.
Also Read: Today Is Zendaya's 25th Birthday, And Here Are The Top Ten Reasons We Admire Her