The Taapsee Pannu starrer 'Rashmi Rocket' directed by Akarsh Khurana released on 15th October 2021 on the OTT platform ZEE5.
The story by Nandan Periyasamy takes a leaf or two from the real-life story of Olympian Dutre Chand, who was disqualified when she won a race after a gender test that showed higher levels of testosterone in her blood.
Aniruddha Guha writes the screenplay of the movie, and the music is by Amit Trivedi. The movie also stars Priyanshu Painyuli, Abhishek Banerjee, Supriya Pathak, Manoj Joshi, Supriya Pilgaonkar, Mantra and others.
The movie follows the story of a small-town girl Rashmi from Kutch, Gujarat. She is shown to be a naturally gifted athlete, which gets her the title of 'Rocket'. She tends to win all the races she participates in, but a tragic incident instils fear in her and she gives up athletics.
Enter Captain Gagan Thakur (Priyanshu Painyuli). He gives her the much-needed nudge, and she bounces back. With a few bumps on the road, she makes it to the Indian Athletics Association and becomes one of the celebrated sportspersons and a black spot in the eyes of a few.
But she is humiliated and shamed upon when she is forced to undergo the 'gender test', which reveals hyperandrogenism.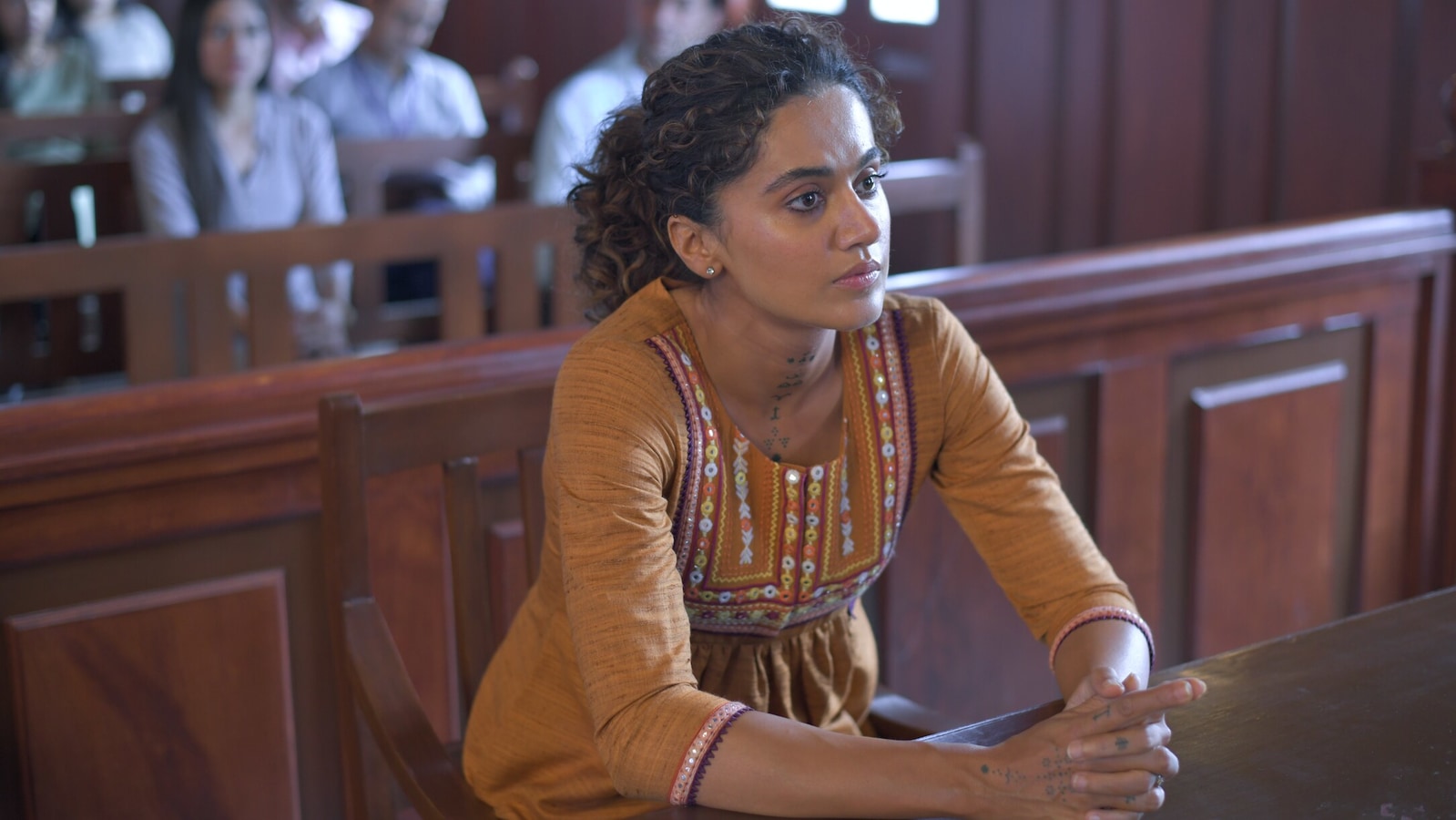 The social stigma around the test and the ignorance of the general mass paints her picture really dirty that breaks her like anything. But Rashmi is no damsel in distress; she is her own knight in shining armour. She fights back and how.
The movie's runtime is a little over 2 hours, but it never fails to lose your interest. The performance of Taapsee Pannu as an athlete is believable.
One could really expect her to be one of the fittest athletes through her bulging biceps and the whole body language. She stands true to her character throughout the movie.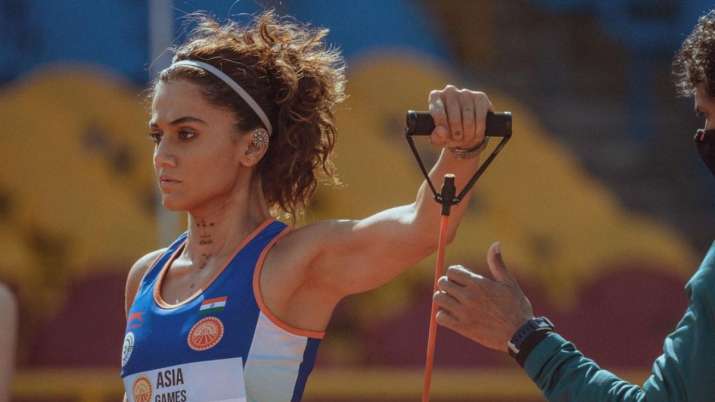 She is strong-headed, a little violent and very sufficient in herself. She is the hero of the movie and remains so throughout. She suddenly does not become all coy and loving once Captain Thakur walks in.
He sure gives her a little nudge here and there, but she creates her own victories. Also, Priyanshu Painyuli's restrained portrayal of an Army man adds up very well with the character of Rashmi.
He's shown to be a very supportive partner, and his role does not take away from the seriousness or importance of the plot and the character, respectively.
There is a need to give special appreciation to Supriya Pathak, Rashmi's mother, who is for once shown to be a lady of extreme willpower and supports her daughter like anything.
Abhishek Banerjee, Rashmi's advocate, deserves all the praise for portraying a little fidgety but very determined lawyer who is all set to get justice for Rashmi. His speeches get a little too dramatic and filmy, but they sure keep you wanting more.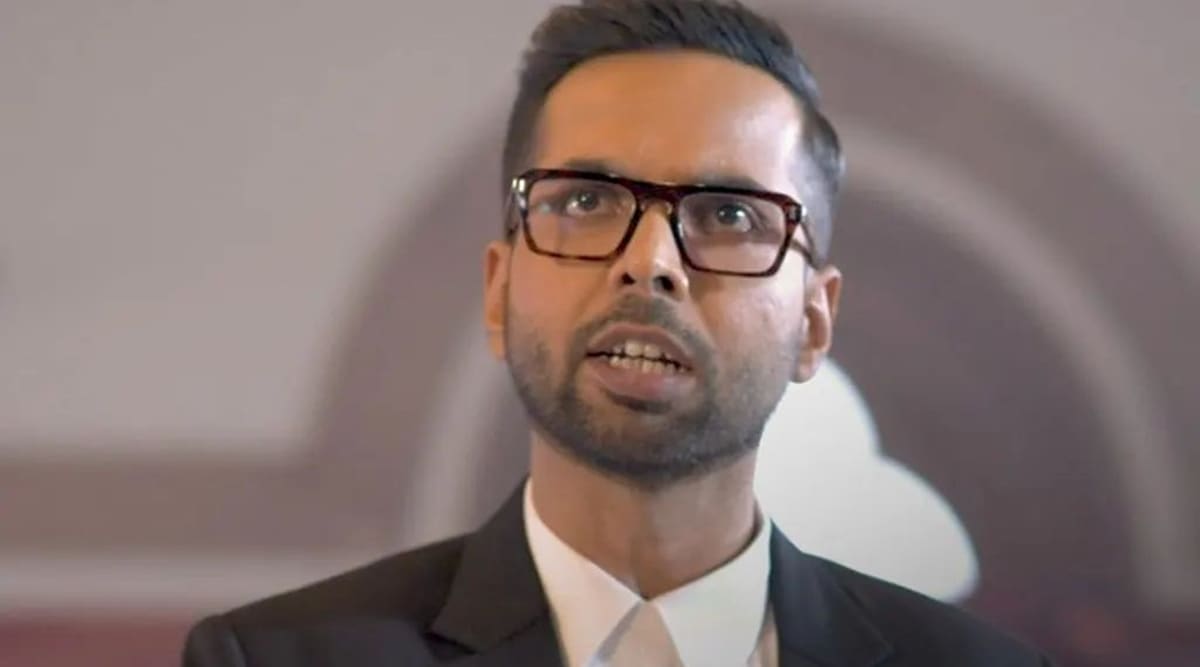 The movie deals with a very new angle in the lives of female athletes and manages not to become too preachy or nationalistic.
It is a race to justice that goes on from the tracks to the courtroom. The movie is now streaming on ZEE5. You would want to spend the weekend watching a movie that leaves you in good spirits.
Also Read: 15 Things You Didn't Know About Pinterest