Sometimes when our parents say that their generation was better when it comes to movies and music and that the same level of ethereal essence that Hindi Cinema captured during that time, they are right.
The 90s was the Golden Era of Indian Cinema. This was the period of legendary movies, paved the way for the artists we love to this day, and gave us memorable songs that we can listen to during any time of our life. 
If you have watched the 90s films and listened to 90s songs, you already know that those creations are still undefeatable. They are just like wine– the older they get, the better they are to experience. 
So, to devote this post to that era of Bollywood, here are the reasons why the 90s was the Golden Era of Bollywood-
1. Incredible Directors 
This was also the time where Bollywood had the opportunity to present talented directors like Aditya Chopra, who directed and produced Dilwale Dulhania Le Jayenge and Dil Toh Pagal Hai, Mahesh Bhatt, Yash Chopra, etc.
Whether it was Dil Hai Ke Manta Nahi, Lamhe, Phool Aur Kante, Andaz Apna Apna, etc. the direction might not be eligible to compare the contemporary movies of today, nonetheless, they had their own beauty. 
2. Engaging Plots 
Yes, we know that the 90s plots were similar but they were fascinating and sometimes entertaining as well. Also, they were apt in seizing complex human sentiments and bonds. 
Remember Raja Hindustani? The ever-lasting tale of a rich girl falling in love with a taxi driver and crossing all the class barriers to chase their hearts, also the spine-chilling film Border that captured the story around the Indo-Pak War.
Apart from it, the woman-centric film Damini and coming-of-age comedy Kabhi Haan Kabhi Naa also had praiseworthy plots. 
3. Timeless Love Stories 
If we are talking about the 90s, how can we not mention the love stories of those times? Both tragic and optimistic love stories of Bollywood's Golden Era can fill us with nostalgia.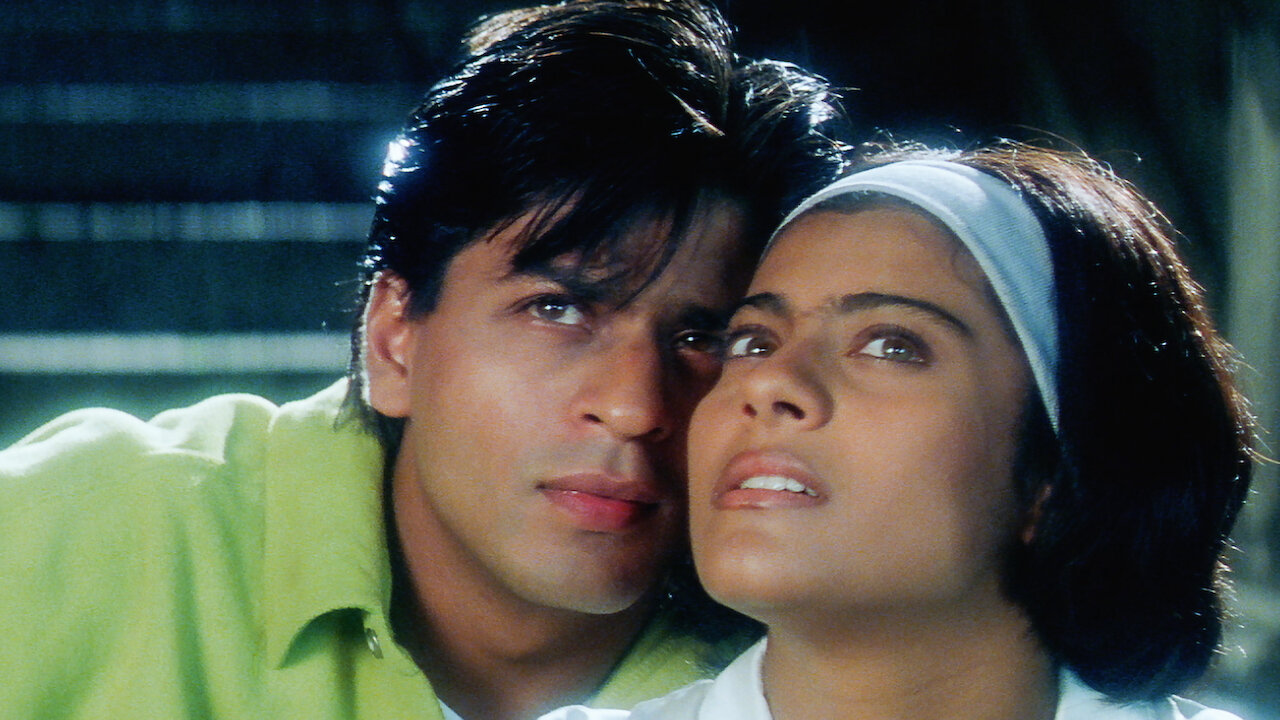 Whether it was Raj and Simran in DDLJ, Hum Aapke Hai Koun with Prem and Nisha (also the adorable dog Tuffy), Dil Toh Pagal Hai— we know you are humming the song Dil Toh Pagal Hai, Dil Deewana Hai, Kuch Kuch Hota Hai revealing a distinct perception of friends to lovers and obviously, Hum Dil De Chuke Sanam— love always wins in the end, doesn't it?
4. Sense of Fashion 
Bollywood celebrities' wardrobe was far ahead of their time. High-waisted jeans, chokers, dress with matching gloves, chiffon sarees, and puffed sleeves, Bollywood had it all almost three decades before.
The chiffon saree adorned by Raveena Tandon in Tip Tip Barsa Pani, Urmila pairing denim shirts with high-waisted jeans, Kajol showing off her cowboy style and dungarees in Kuch Kuch Hota Hai, the clothes of the 90s are still in fashion even today.
You won't believe that chokers were worn in that era by Madhuri Dixit. Glad they are back again.
When it comes to casual looks, off-shoulder tops are not the invention of the 21st Century in our country, they were trending back in those days as well.
And of course, the royal lehengas donned in those times are worth mentioning!
5. Golden Age of Music 
Bollywood's golden age of music began in 1950 but it kickstarted during the '80s and '90s. 'Sandese Aate Hain' from the film Border can shove you to weep.
Also, the fun side of Bollywood had songs that compels us to dance like 'Didi Tera Devar Deewana" and  "Yeh Ladhka Hai Deewana." 
The soothing tunes with profound lyrics like Dil De Chuke Sanam, Kuch Kuch Hota Hai, and the original songs whose remix version damaged the vibes– Sun Sun Sun Barsaat ki Dhun, Pehla Nasha, Ek Ladhki ko Dekha, etc.
Also Read: 10 Stargazing Spots In India