Preston Bezos is the Richest Kid In America with a net worth of $61.5 Billion.
Quite often we are told that if we want to have a lavishing lifestyle, we must work hard for it. But that is not the case with every kid of America.
In fact, some of these toddlers and teenagers have staggering wealth that any adult could envy. Few of them have this because of their parents while others have made a huge sum of money for themselves through social media platforms.
Let's take a look at the 20 richest kids in America:
1. Preston Bezos
The former CEO of Amazon and currently the richest man in the world has 4 children with his ex-partner, MacKenzie Scott. The couple has three sons and a daughter who they adopted from China. But the parents keep their children away from the limelight that's why only the name of Bezos's eldest son, Preston Bezos is known to the public. Bezos's worth is $187 billion while his novelist ex-wife's worth is $59 billion. Both the parents have 50:50 custody of their children which would give each child an inheritance of $61.5 billion.
2. Griffin Musk and Xavier Musk (Both 17 years old); Kai Musk, Saxon Musk and Damian Musk (All 15 years old) and X Æ A-Xii, one-year-old
Elon Musk raised everyone's eyebrows when he and his present wife Claire Boucher, named their son X Æ A-Xii. Musk also has 5 kids with his ex-wife Justine Wilson. All the five are born through IVF, first the twins and then the triplets.
Assuming that all the kids would deserve an equal amount of share of their father's worth, each child would have a net worth of $26 billion.
3. North West
The eldest of the four children of Kim Kardashian and Kanye West has also a huge fortune under her name. Reportedly, both Kim and Kanye have already a $ 5 million trust fund for North apart from the inheritance that she'll be getting. Kim's net worth is over $1 billion and Kanye's net worth is $1.8 billion. That makes each of the 4 kids have a worth of $700 million, with North being the richest.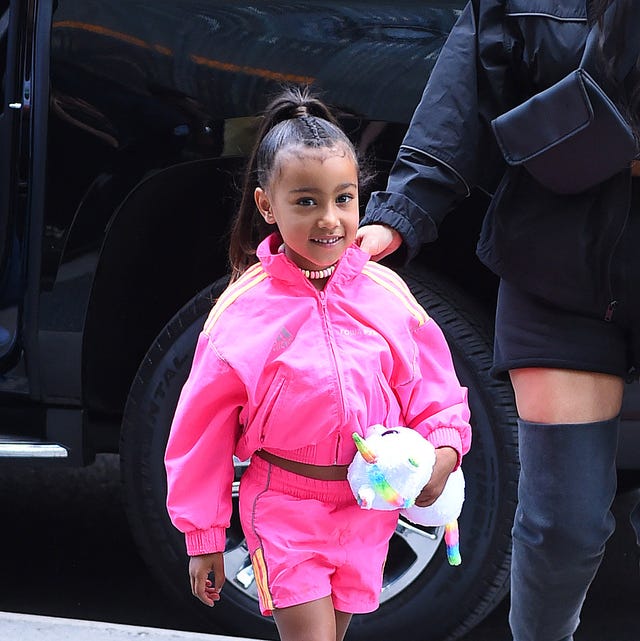 4. Blu Ivy Carter
The eight-year-old daughter of the most famous and successful couple of Hollywood Jay-Z and Beyonce, Blu Ivy Carter who is just 8 years old, is amongst the richest kids of the USA. With the combined net worth of her parents estimated to be around $1.8 billion, she will receive at least $600 million if the wealth is distributed evenly amongst her siblings Rumi and Sir Carter.
5. Luna Stephens
Elder daughter of the American singer John Legend and model Chrissy Teigen, Luna Stephen, 5, along with her younger brother Miles Stephen,3, will inherit half of their parent's assets that accounts for $75 million each.
Also read – The Top 10 Biggest Companies in the World 2021
6. Knox and Vivienne Jolie Pitt
The twins are the children of Hollywood superstar couple Brad Pitt and Angelina Jolie. The couple has also adopted several children but their twins are the most financially secured. With a combined net worth or more than $550 million, the children will inherit around $70 million each.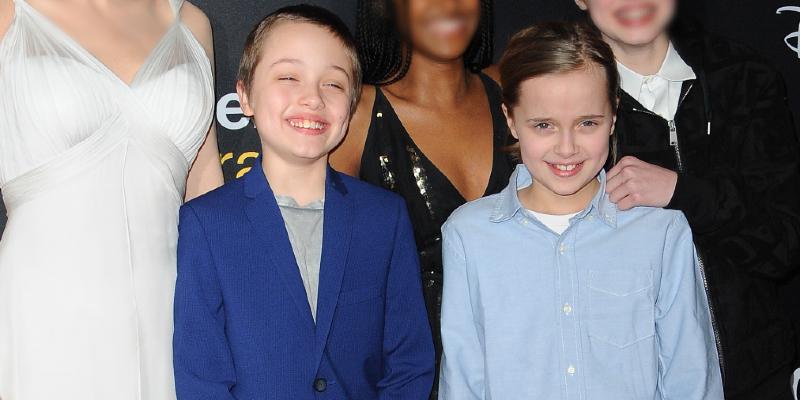 Also read – Top 10 Most Successful IITians Who Are Inspiring Millions
7. James Reynolds
The eldest of the three children of Hollywood couple Ryan Reynolds and Blake Lively is also one of the richest American kids. Both the actors have been successful in their careers and have a combined net worth of $100 million. If the assets are distributed evenly, James stands a chance to inherit $33 million along with her two siblings Inez, 4, and Betty, 1.
Also read – Top 10 Biggest Social Media Influencers in the World 2021
8. Ryan Kaji
The youngest self-made millionaire on this list is a 9-year-old YouTuber for Texas, Ryan Kaji. Kaji has a YouTube channel in which he reviews toys for his peers aged between 2 to 6 years. As of 2021, his channel has 30 million subscribers and he has an estimated net worth of around $29.5 million dollars.
Also read – Top 10 Richest Kids in the World, With Pocket Money That Exceeds Your Salary!
9. Jojo Siwa
Jojo Siwa is an 18-year-old dancer, performer and YouTuber from Nebraska, USA. She has appeared on the first two seasons of the American Television series, Dance Moms alongside her mother. She has an estimated net worth of $14 million from dancing, singing, songwriting and youtube where she has more than 12 million subscribers.
Also read –
10. Valentina Paloma Pinault
Valentina is the daughter of Hollywood actress Salma Hayek and CEO of the fashion giants Kering, Francois-Henri Pinault. The 12-year-old has a net worth of $12 million due to the trust fund started by her parents.
11. Phoebe Adele Gates
This eighteen-year-old is the daughter of billionaire parents, Bill and Melinda Gates. Phoebe is the youngest amongst her siblings. She has a brother Rory Gates who is 19 and the eldest Jennifer Gates who is 25. Both the parents have decided that all the children will get $10 million in inheritance. Although Gate's worth is much more than this, he wants his kids to do something on their own too.
12. True Thompson
Another baby from the Kardashian family finds her way amongst the richest American kids. True Thompson is the three-year-old daughter of Khloe Kardashian and pro basketball player Tristan Thompson. She has already $10 million for her due to the trust fund started by her parents which will only grow higher as she would age.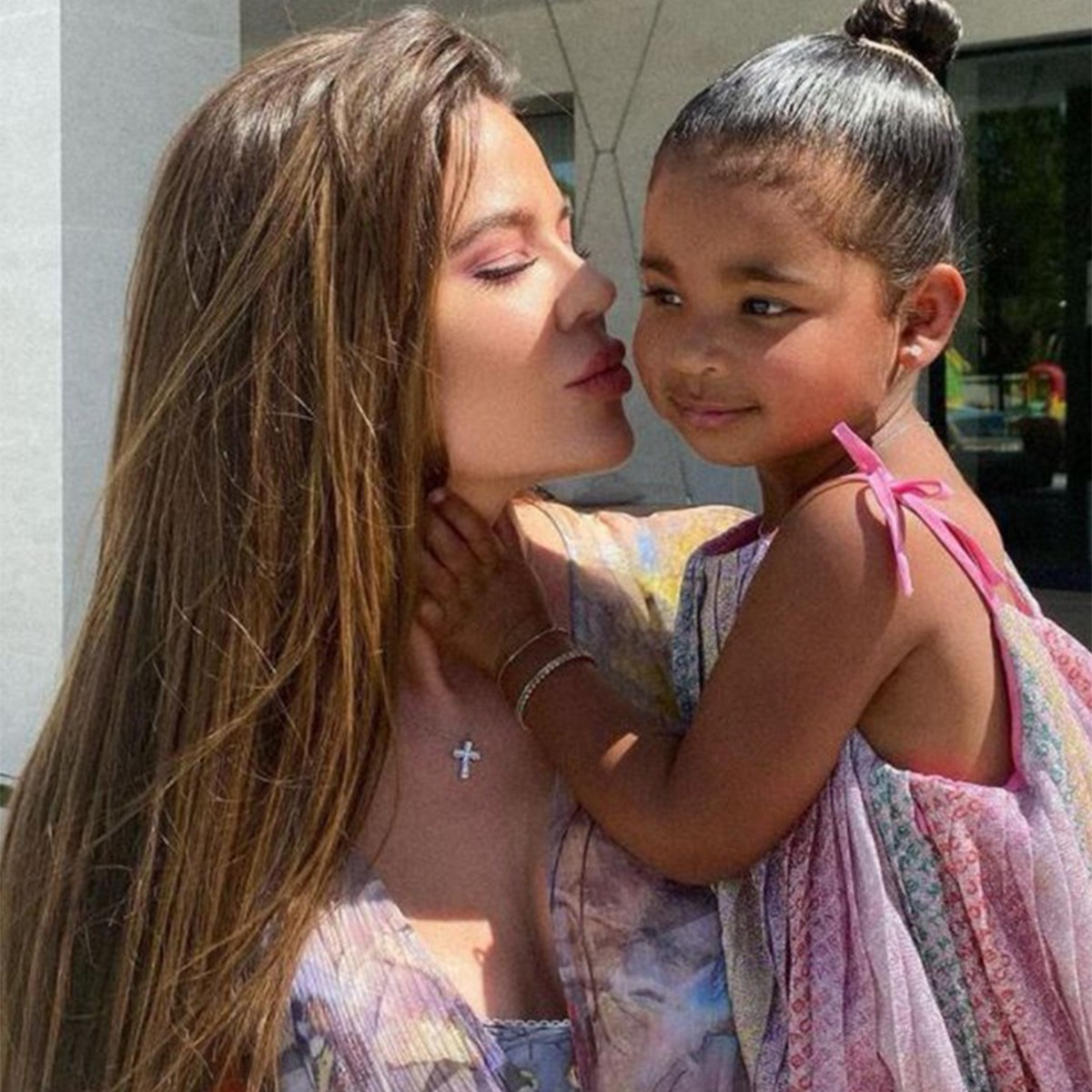 13. Charli D'Amelio
Charli D' Amelio is a 17-year-old social media personality best known for being a star on the social media platform TikTok. She has a net worth of $8 million due to her sponsorship deals across various social media platforms, including Instagram and YouTube. She is the most followed person on TikTok with over 120 million followers.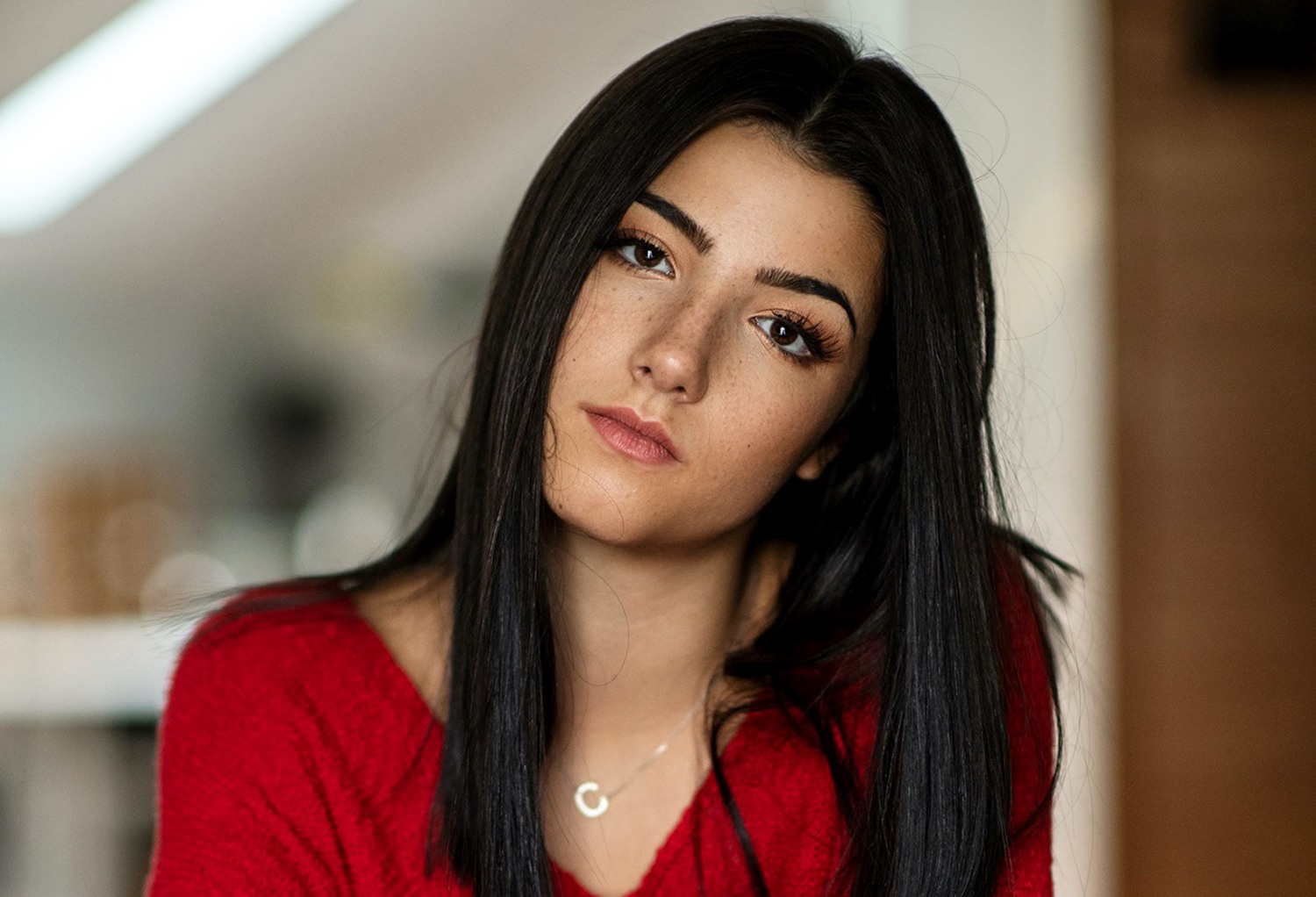 14. Mikaila Ulmer
Mikaila Ulmer is a sixteen-year-old student turned entrepreneur from Texas, USA. She started selling lemonade back in 2009 and has a net worth of more than $5 million today. Her lemonade has been sold in over 1500 stores in the country. Her lemonade brand, 'Me and the Bees' has started making lip balms from bee's wax in 2020 as well.
15. Alina Morse
Alina Morse is an American entrepreneur born in 2005 in Michigan, US. She is the founder and CEO of Zolli Candies that sells sugar-free lollipops and other different types of candies developed by Alina herself. Her net worth as of 2021 is around $4 million.
16. Suri Cruise
Daughter of Hollywood actors Tom Cruise and Katie Holmes, Suri Cruise is one of the wealthiest teenagers in the US. Her parent's fame helps in getting major support online and she is considered one of the next fashion icons in the industry. She has a net worth of $4 million dollars, which is more likely to increase as she grows older.
17. Dannielynn Birkhead
Dannielynn Birkhead is the daughter of the late American Playboy model Anna Nicole Smith and celebrity photographer Larry Birkhead. She has appeared in a lot of reality shows and has been doing modelling since a young age. Though just aged 14, she has a net worth of more than $3 Million.
18. Stormi Webster
Stormi Webster is the daughter of entrepreneur and billionaire Kylie Jenner and music artist Travis Scott. Her prime source of worth is through advertisements. After inheriting her parent's assets, her wealth could reach hundreds of millions.
19. Caleb McLaughlin
Caleb McLaughlin is an American actor popularly known for portraying the character of Lucas Sinclair on the popular Netflix series, Stranger Things. This teenage actor received $250,000 per episode for his role which put his net worth around $3 million.
20. Mia Talerico
Mia Talerico is an American actress best known for starring in the Disney TV series Good Luck Charlie. The show aired from 2010 to 2014.
The 13-year-old actress also appeared on Mani, Jessie and Conrad, Shadow Theory and Photographic Memory. Her net worth is estimated to be $1.5 million.