Cary Fukunaga's "Beasts of No Nation," which premiered in select cinemas and was released on Netflix on October 16, 2015, was Netflix's first foray into original filmmaking. 
Netflix has gone on to release hundreds of original movies since then, proving that this move was a game-changer. It's tough to keep up with all of the original titles offered by the streaming behemoth (whether they're in-house productions or titles picked up from other places, such as film festivals).
Netflix movies that are fortunate become hits. Some films seem to appear out of nowhere to become viral streaming sensations ("To All the Boys I've Loved Before," "Bird Box"). Other films that Netflix is promoting heavily during Oscar season include "Roma," "The Irishman," and "Marriage Story." Some Netflix films merely rely on celebrity power to draw attention to themselves ("6 Underground," "Triple Frontier"). 
However, most Netflix films released are simply placed on the streaming platform and left to users to find.
With the list below, BuzzzPedia intends to make finding a hidden treasure and the finest Netflix Originals a little easier.
1. I Am the Pretty Thing That Lives in the House (2016)
Osgood Perkins made a name for himself with his directorial debut "The Blackcoat's Daughter" in 2015 and most recently with "Gretel and Hansel" this year, but in between both films comes his solid Netflix original "I Am the Pretty Thing That Lives in the House."
Ruth Wilson is excellent as a live-in nurse who becomes convinced that her elderly employer's house is haunted. Perkins doesn't waste any time in this 87-minute supernatural thriller, proving that he's one of the horror genre's most underappreciated directors.
2. Roxanne Roxanne" (2017)
The Sundance favorite "Roxanne Roxanne" tells the biography of Lolita Shante Gooden, better known as Roxanne Shante, hip-hop's commercially successful female artist.
Hip-hop biopics are a Hollywood staple, but the subgenre has traditionally favored male artists like Notorious B.I.G. and rap trio N.W.A. Director Michael Larnell maintains the musical underdog story's conventions, but actress Chanté Adams' portrayal as Roxanne is so compelling that this Netflix original is impossible to ignore.
3. Cam (2018)
"Cam," directed by Daniel Goldhaber, is one of the best psychological horror films available on Netflix right now.
Madeline Brewer, star of "Orange Is the New Black" and "The Handmaid's Tale," gives a riveting performance as a cam girl who wakes up one day to find her online show has been replaced by an exact clone of herself. In this spooky mind-fuck about our online personalities, Goldhaber does David Lynch credit.
4. 1922 (2017)
Netflix has produced popular Stephen King adaptations like "In the Tall Grass" and "Gerald's Game," but Zak Hilditch underappreciated "1922" is the streaming service's best Stephen King film to date.
The film stars Thomas Jane as a farmer who persuades his son to help him murder his wife, but their murderous act has unexpected ramifications on their life.
Hilditch uses delicate visual language to tell King's story, and the result is a horror film that feels like Terrence Malick's take on Edgar Allan Poe's "The Tell-Tale Heart."
5. Our Souls at Night (2017)
Icons reunited In Ritesh Batra's calm and heartwarming late-in-life Netflix romance picture "Our Souls at Night," Robert Redford and Jane Fonda work like gangbusters.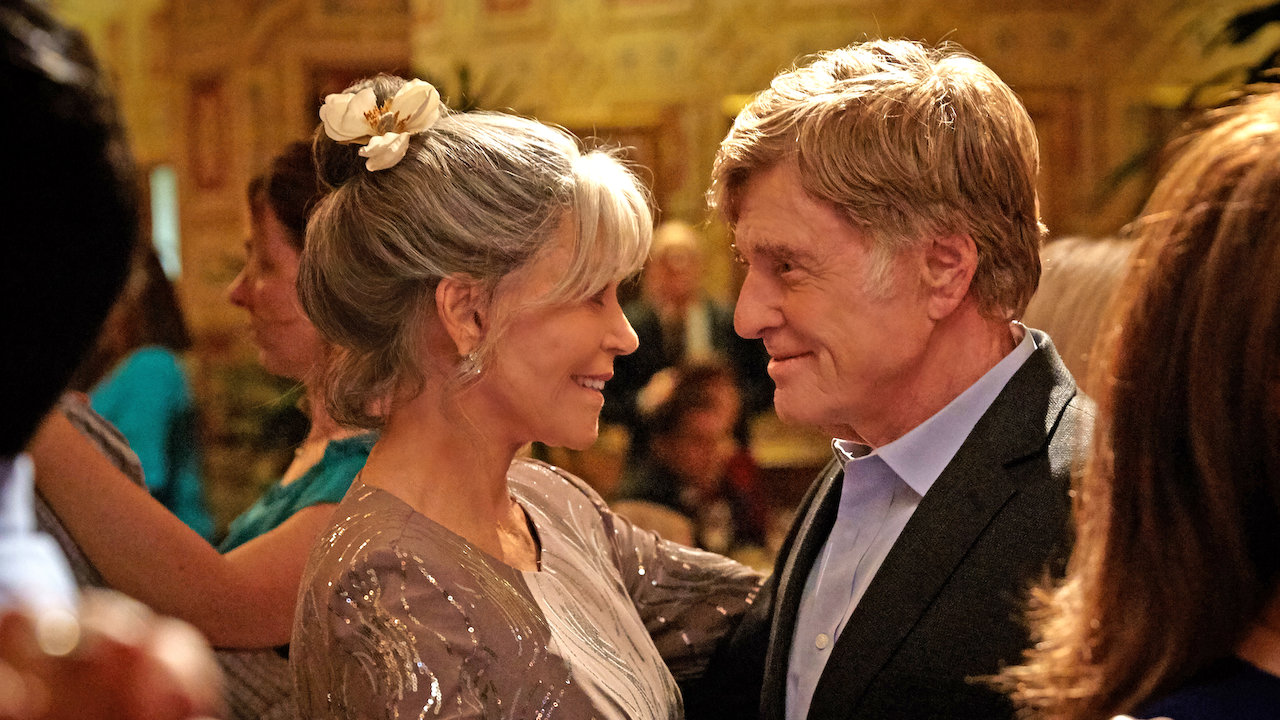 It's based on Kent Haruf's 2014 novel and was adapted for the cinema by Scott Neustadter and Michael H. Weber of "(500) Days of Summer," who handles the topic with empathy belying their youth.
Fonda and Redford had already starred in "The Chase," "Barefoot in the Park," and "The Electric Horseman," and this is their fourth collaboration.
6. Win It All (2017)
Joe Swanberg is best known for his Netflix original comedy series "Easy," but he also directed "Win It All," a treasure of an original film for the streaming service.
After his friend goes to prison, Jake Johnson plays a gambler who spends all of his friend's money. When his pal is released, Johnson's character goes on a gambling binge to reclaim the money. 
The film is " endearing crowd-pleaser," "By making a good crowd-pleaser that doesn't overextend itself, Swanberg has delivered his most traditional movie to date — and for this prolific filmmaker, who spent ages defying expectations, Swanberg has delivered his most traditional movie to date — and for this prolific filmmaker, who spent ages defying conventions, that's nothing short of a radical step forward.
7. Tigertail (2020)
Alan Yang made an impressive transition from television to film with his feature directorial debut, "Tigertail," a slow-burn immigrant drama with plenty of visual polish (he was a writer on "Parks and Recreation" and co-created "Master of None" with Aziz Ansari).
The movie follows a Taiwanese factory worker who seeks a better life in America but fights to keep his family afloat. 
Yang drew on his personal history for the film's plot. Yang mixes his genuine, semi-fictionalized story (based on his own father's experiences) with the evocative storytelling traditions of modern Asian film, from Wong Kar Wai to Edward Yang, to create a rich and intimate environment at every turn.
In a year when Lee Isaac Chung's autobiographical "Minari" earned critical acclaim, Alan Yang's "Tigertail" should have done the same.
8. On Body and Soul (2017)
"On Body and Soul," directed by Ildikó Enyedi, won the Golden Bear at the 2017 Berlin International Film Festival. Yet, it went almost unrecognized when it premiered on Netflix (which tells you everything you need to know about the streaming age). A delicate, lyrical image of a deer and buck roaming across a snow-encrusted landscape opens the video. 
With time, it becomes clear that these adoring creatures symbolize the shared viewpoints of dreamers Endre (Géza Morcsányi), a middle-aged Hungarian slaughterhouse manager, and Mária (Alexandra Borbély), a much younger employee.
In the wrong hands, their mysterious ability to morph into animals after hours could easily become ludicrous or unbearably maudlin, yet Enyedi gets away with it, infusing it with a lovely, subtle romanticism encapsulated by that masterful opening scene. Despite its extraterrestrial setting, "On Body and Soul" is based on relatable feelings.
9. Private Life (2018)
The 2008 Netflix original "Private Life," starring Paul Giamatti and Kathryn Hahn as a New York City couple whose niece (breakout newcomer Kayli Carter) becomes their pregnant surrogate, was Tamara Jenkins' long-awaited follow-up to "The Savages."
Jenkins reinforces her status as one of today's most brutally honest writer-directors, while Giamatti and Hahn offer acting highlights as exasperated artists in a marital crisis.
10. Barry (2016)
The Obama romance drama "Southside with You" debuted in January 2016 and quickly eclipsed Netflix's December release "Barry," which starred Devon Terrell as Obama during his junior year at Columbia University in 1981, a pivotal semester in which Obama formed his opinions about race, government, and America.
11. Tallulah (2016)
Elliot Page and Allison Janney provide outstanding performances as two women who find themselves caring for a young infant when Page's babysitter steals it from a woman (Tammy Blanchard) she regards as an unfit mother in Sian Heder's comedy-drama "Tallulah."
While Heder's writing can be overbearing at times, the three female characters' performances elevate "Tallulah" to a hard-hitting examination of flawed moms that isn't hesitant to mix humorous elements with serious truths.
12. I Don't Feel at Home in This World Anymore (2017)
Macon Blair, the breakout star of "Blue Ruin," made his directorial debut with "I Don't Feel at Home in This World Anymore," which won the Grand Jury Prize at the 2017 Sundance Film Festival.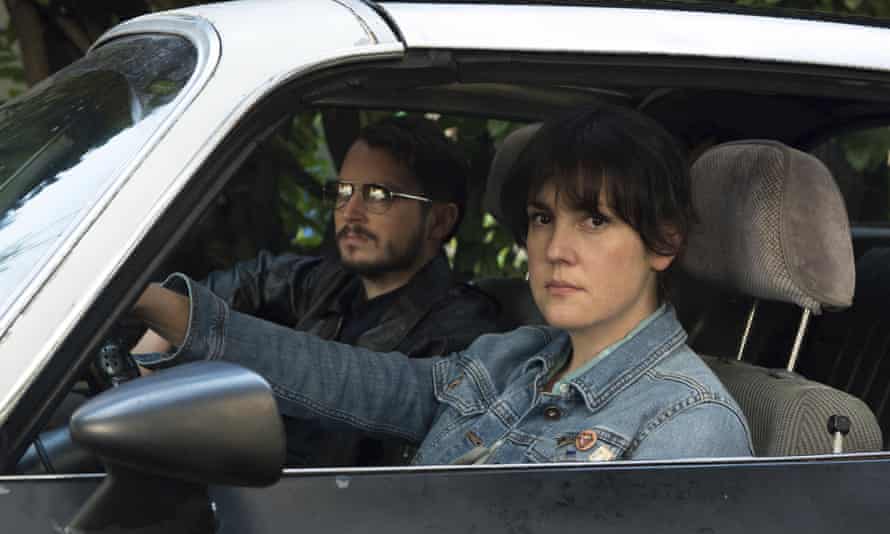 Melanie Lynskey, an indie darling, provides a standout performance as a despondent burglary victim who partners up with her quirky neighbor (Elijah Wood) to track down her thief. Their investigation takes them down a rabbit hole into a twisted criminal underworld.
13. Divines (2016)
"Divines," Houda Benyamina's feature directorial debut, had a world premiere at Directors' Fortnight and was released on Netflix in November 2016.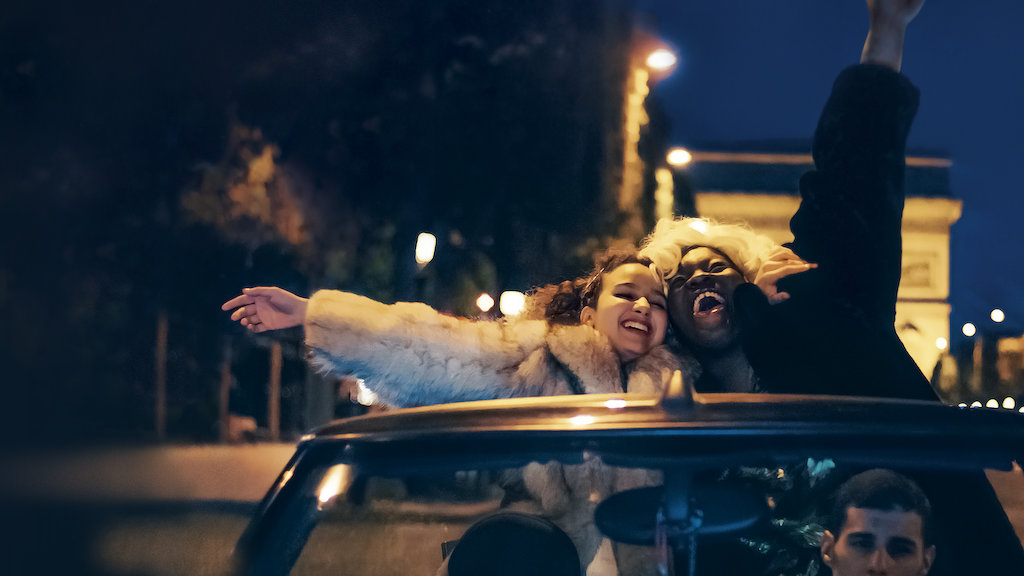 Oulaya Amamra plays a youngster from a Romani banlieue on the outskirts of Paris whose life is turned upside down once she encounters a young dancer in the coming-of-age movie.
14. My Happy Family (2017)
It doesn't take long to notice that the Georgian drama "My Happy Family" has an ironic title. Nana Ekvtimishvili and Simon Grob dive into the restless lifestyle of 52-year-old Manana (Ia Shuvliashvili), the matriarch of a small and intergenerational family that comprises her husband, grown children, parents, and numerous in-laws who pull her in every direction.
And it doesn't take Maana long to understand that she can just move out of the chaos, much to the surprise of everyone around her.
The ease with which she steps onto this new platform reflects the film's amazing blend of comedy and tragedy, which marks this follow-up from the directors of "In Bloom." It's both a celebration of originality and a warning to those who would oppose it.
15. Tramps (2016)
Grace Van Patten and Callum Turner star in Adam Leon's stunning indie film "Tramps," in which they play two strangers who fall in love after assisting their pals in a shady deal gone wrong.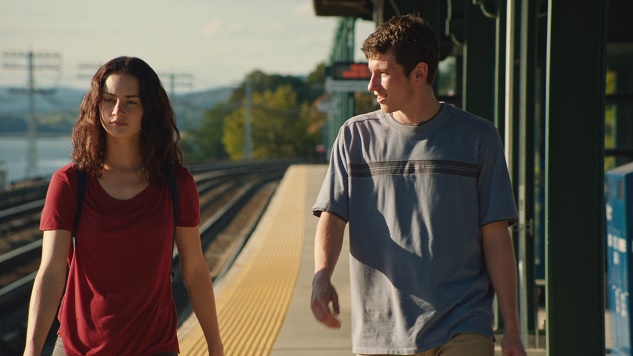 'Tramps' is a fast and scrappy narrative of likable teenage hooligans on the verge of a busy inner-city world and searching for their place within it," wrote Eric Kohn in a 2016 review for IndieWire. It's unquestionably one of the better recent American rom-com."
Also Read: 15 Highest-Paid Male Roles Of All Time

These Are The Best Documentaries Available On Netflix Right Now