There are various well-made patriotic films in Bollywood that can fill us with pride and emotions for our country and its protectors. The film industry has repeatedly emphasized the valor and courage of liberation warriors through excellent cinema that can be enjoyed on any day but a lot more on Independence Day.
Let's have a look at some of them, which you all can watch tomorrow:
1. Uri: The Surgical Strike
The film depicts the pride and heroism of Indian soldiers at their peak and is based on a surgical strike carried out by the Indian Army in retaliation for an attack on Uri, Jammu & Kashmir. Vicky Kaushal does an excellent job as Major Vihan Singh Shergil, and Uri is perfectly placed to remind us of the great patience and unwavering courage that defense people demonstrate on a daily basis.
Aditya Dhar has directed the film, and it also features Mohit Raina, Paresh Rawal, Yami Gautam, and Kirti Kulhari in prominent parts. The film is available on ZEE5.
2. Gunjan Saxena
The most gripping scenes in the biopic of the first woman Indian Air Force officer to serve in combat take place in the barracks, rather than the air. Gunjan (Janhvi Kapoor) must show that she is just as capable and fearless as the next man in this situation.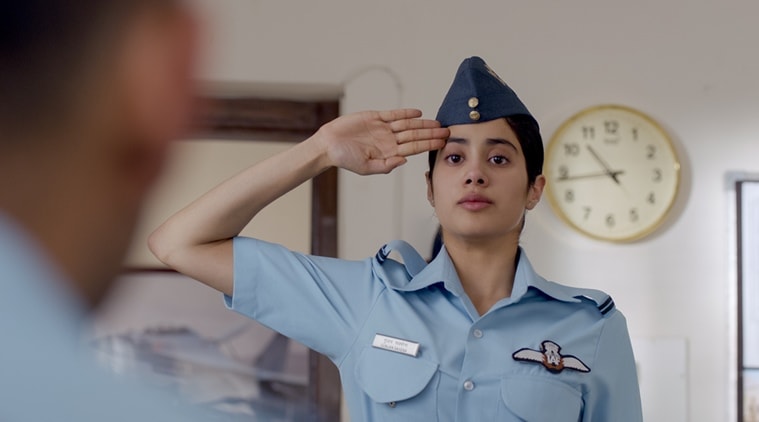 The plot concentrates on the obstacles that real-life Gunjan Saxena had to overcome in order to become the first Indian Air Force pilot, but it also includes scenes from the historic Kargil War. It depicts how, during the conflict, Flight Lieutenant Saxena rescued injured soldiers even when her chopper was unarmed.
Janhvi Kapoor plays the titular character, while Pankaj Tripathi plays her father. The film is available to watch on Netflix.
3. Rang De Basanti
This Bollywood blockbuster starred Aamir Khan, Siddharth Narayan, Soha Ali Khan, Kunal Kapoor, R. Madhavan, Sharman Joshi, Atul Kulkarni, and British actress Alice Patten. The plot revolves around a British filmmaker who is looking for a group of pals to star in a film she is shooting about the lives of freedom fighters during British-ruled India.
It depicts how their patriotism is reawakened by the tragic death of their friend, Flight Lt Abhijit Gadgil. Bhagat Singh, Chandrasekhar Azad, Rajguru, Ram Prasad Bismil, and Ashfaqullah Khan are among the Indian freedom fighters represented in this film.
Rang De Basanti is available on Netflix for you to watch.
4. Lagaan
Lagaan, directed by Ashutosh Gowariker released in 2001. This is the narrative of the perseverance shown by Indians during British rule. The British and their accomplices have already taxed them to the bone, so when Jack Russell declares that he would increase the Lagaan (tax) on all villages, they resolve to protest it.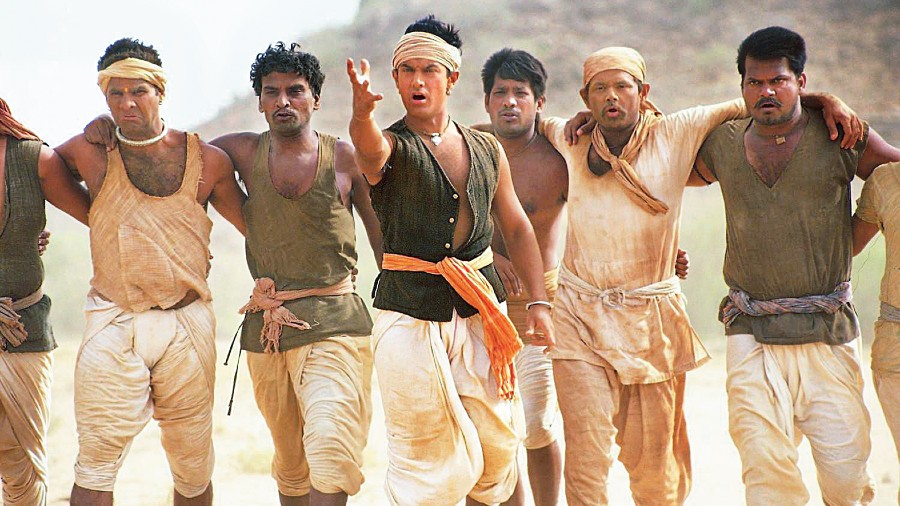 A lovely young guy named Bhuvan leads the villagers and dares them to a game of cricket, which will be played between veteran British cricket players and peasants, including Bhuvan, who have never played the game before and don't even know what a bat is. As the challenge is accepted, excitement builds, attracting Indians as well as British from all around. Everyone gathers to witness the British 'fair play' against their opponents, who are supported by none other than Captain Rusell's sister, Elizabeth.
Lagaan is also available on Netflix. You can enjoy it there.
5. Kesari
Kesari, directed by Anurag Singh, tells the story of Havildar Ishar Singh (Akshay Kumar) and 20 other British Indian Army men. The period movie depicted the bravery of a few Jat Sikh warriors in the face of tens of thousands of Afghan forces. In the dramatization of the Battle of Saragarhi, Akshay Kumar is flawless.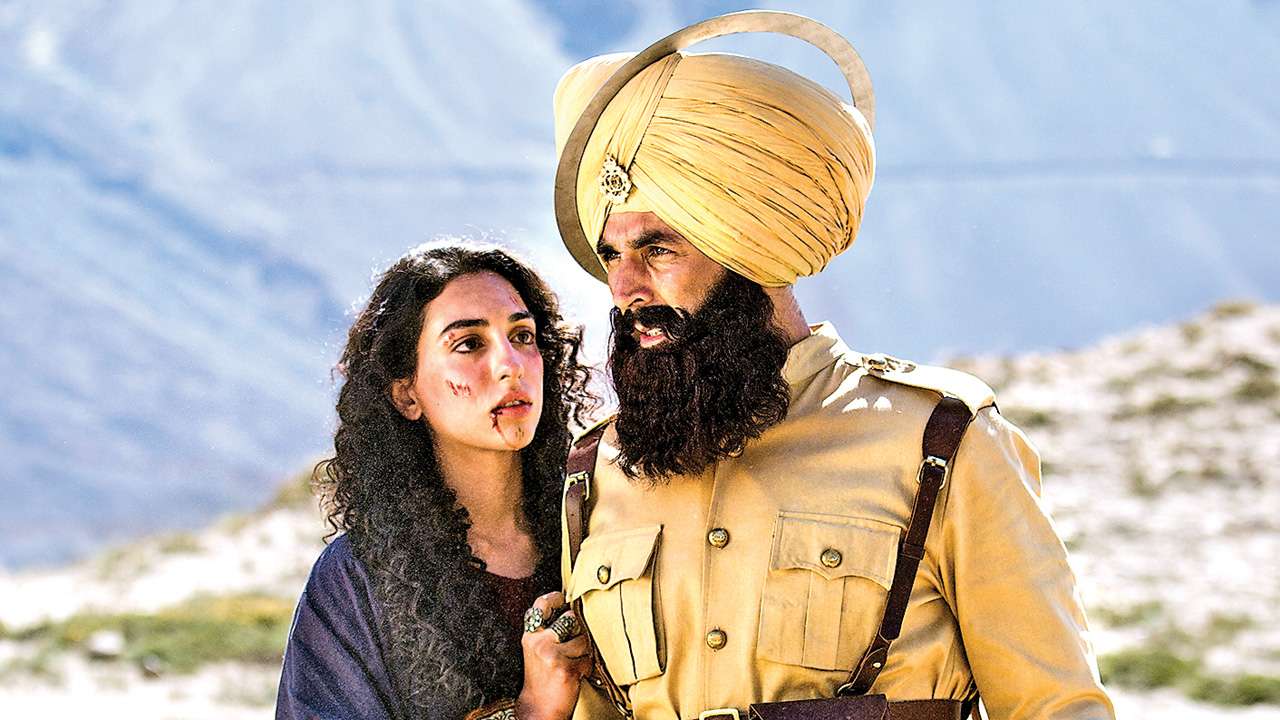 The song 'Teri Mitti' by B. Praak was a major hit and served greatly to the popularity of the film. To pay homage to the health care professionals during the pandemic, B. Praak also released a reprised version of the song.
Kesari is available on Amazon Prime Video. Make sure you watch it! 
6. Sarfarosh
The film 'Sarfarosh,' directed by John Matthew Matthan, is currently making headlines owing to reports of a sequel starring John Abraham in the lead role. The plot of this film starring Naseeruddin Shah, Aamir Khan, and Sonali Bendre focused on an Indian police officer's attempt to stop cross-border terrorism.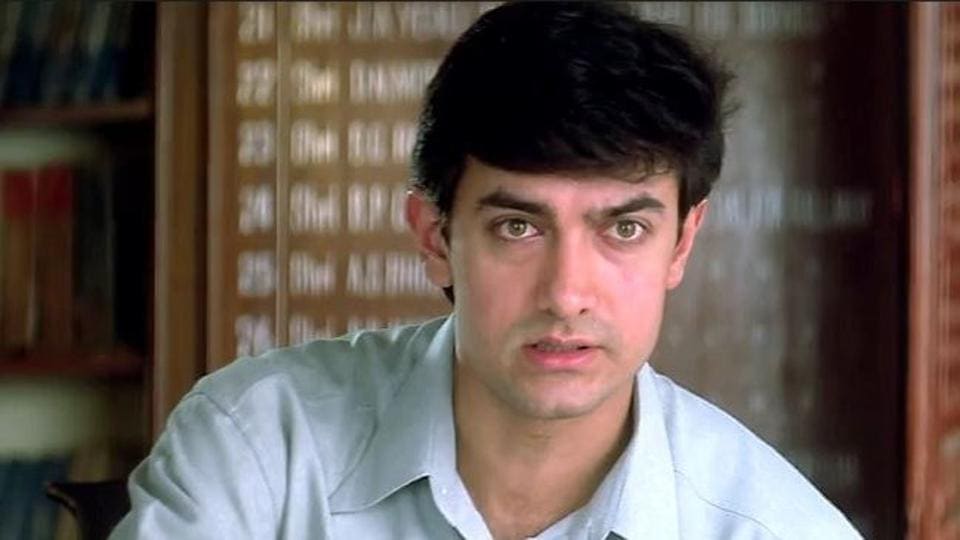 The film drew a lot of attention because it came out at a time when tensions between India and Pakistan were at an all-time high owing to the Kargil war.
You can watch Sarfarosh on Zee5. 
7. Border
Border is a 1997 Indian patriotic film that was directed, produced, and written by J. P. Dutta. The film is set during the 1971 Indo-Pak War and is based on true events that occurred during the Battle of Longewala (1971).
Sunny Deol, Sunil Shetty, Akshaye Khanna, Jackie Shroff, Sudesh Berry, Puneet Issar, and Kulbhushan Kharbanda are among the film's ensemble cast. Tabu, Raakhee, Pooja Bhatt, and Sharbani Mukherjee all played supporting roles in the film.
You can watch Border on Zee5. 
8. Airlift
Akshay Kumar, who is known for releasing three to four films every year, is recognized for exclusively starring in films that were incredibly patriotic and allowed him to express his love for his country. Airlift is one of the many such films.
The plot of the movie was based on real-life incidents. It was set against the backdrop of Kuwait and depicted the invasion of Kuwait by Iraq. As a result, thousands of Indians had been trapped in the conflict zone. Akshay Kumar plays the messiah who aided hundreds of Indians in safely returning to their homeland.
9. Swades
One of Shah Rukh Khan's most memorable performances, 'Swades' was a lovely story about an aspiring scientist who works admirably at NASA. He is saddened as he visits his Kaveri Amma in his tiny hometown, thinking about how much he could do to change the situation.
He makes the decision to move to India and devote his life to improving his childhood home. This Bollywood film was the first of its kind to be shot on the grounds of NASA's headquarters.
10. Lakshya
Hrithik Roshan has had a long and illustrious career. Lakshya noticed him in a different guise than usual. The plot centers around a man who is uninterested in all aspects of life.
However, in order to prove his worth to his girlfriend, he enters the army, and the plot quickly shifts to the LOC conflict and how Hritikh's character transforms into a stoic responsible guy who learns about discipline in the Indian Army and comes to see life in a new light.
Watch Lakshya on Netflix.
Also Read: 9 Rain Sequences From Bollywood Which Skilfully Utilises Rain

Prince Charming Review: Thought Provoking Pakistani Short Film