It is a universal truth that beauty is in the eyes of the beholder, as we all know. When it comes to ranking a person's beauty, however, both internal and external beauty must be taken into account. The external beauty of a person will fade with time, but the internal beauty of a person will last forever.
So, based on their looks, eye colour, hair colour, warmest, brightest, attractive, well-liked, and good-looking, and most importantly, their inner beauty, we've chosen the Top 10 most beautiful actresses in the world. Also, we must remember that physical attractiveness encompasses much more than a person's physical characteristics. It's a quality that comes within your soul. Is it true or not?
Let's take a look at our list of Top 10 Beautiful Actresses In The World 2021
1. Fahriye Evcen
Nationality:- German – Turkish
Date Of Birth:- June 4, 1986
Fahriye Evcen is one of the most attractive Turkish actresses, coming in at number ten on our list. Fahriya is well-known for her stunning eyes and sculpted jawline. Her smile, which can melt anyone's heart, is also well-known. She can communicate fluently in Turkish, German, English, and Spanish.
When Fahriye Evcen began her studies in sociology at the university, she received an offer to work as an actor in a TV series, and she relocated to Istanbul. She is most known for her roles as Feride in Turkish series such as Calikusu, a Turkish Romantic Drama Television series, and NeclaTekin in YaprakDökümü, an award-winning Turkish Tv series.
2. Odette Annable
Nationality:- American
Date Of Birth:- May 10, 1985
Odette Juliette Annable is an actress from the United States. She has been in several films and television series. She played Dr Jessica Adams in the medical drama series House, Beth McIntyre in the film Cloverfield, and, most recently, Samantha Reign in Supergirl. Her work on Supergirl made her more well-known and well-liked in the business.
Odette Annable is one of the world's most attractive actors. Because of her great shape, eyes colour, dark hair, hairstyles, and other factors. She is not only a talented actor, but she is also one of the most attractive women on the planet.
3. Selena Gomez
Nationality:- American
Date Of Birth:- July 22, 1992
Selena Gomez is an actress, singer, and producer from the United States. She is one of the most stunning female singers on the planet. Her volunteer work with many philanthropic organisations demonstrates her inner beauty. Apart from that, she is the UNICEF Brand Ambassador, which is the United Nations General Assembly's organisation dedicated to advocating for the preservation of children's rights and assisting them with their fundamental necessities.
Selena Gomez has the ideal facial structure, eye colour, and body type. She has taught people that "we are perfect EXACTLY the way we are" and that "what makes you DIFFERENT is what makes you BEAUTIFUL." She is one of the most beautiful and hottest ladies in the world. These are a few of her quotes. She'll also be creating her own beauty business, which will be named Rare Beauty at first.
4. Amber Heard
Nationality:- American
Date Of Birth:- April 22, 1986
Amber Heard is an actress and model from the United States. Texas is where I was born and raised. She began her acting career in the sports drama Friday Night Lights, playing a modest supporting part (2004). She went on to do a lot of little supporting parts after that. Amber rose to prominence in 2008 after starring in the action flick Never Back Down, which was a box office triumph. She then joined the Justice League as Mera, the Atlantean queen of Aquaman.
She also has ideal eye colour and figure, as well as one of the highest overall assessments for her chin. Apart from that, she has appeared in the superhero film Justice League as Mera, Aquaman's Atlantean Queen, from the DC Extended Universe (DCEU).
5. Emma Watson
Nationality:- British
Date Of Birth:- 15 April 1990
Emma Watson's portrayal in the Harry Potter series won her millions of followers and made her the first love of millions of people all over the world. Hermione Granger's legendary portrayal as the clever Hermione Granger will live on forever. She played Belle from Beauty and the Beast, Meg March from Little Women, and Sam from The Perks of Being a Wallflower in major motion pictures.
Emma Watson is one of the world's most gorgeous and hottest actresses. Her facial posture, physique, and eye colour are all flawless. Apart from that, she exudes a pleasant, warm vibe, or she is quite good at creating such an illusion. She also possesses attractive characteristics.
6. Deepika Padukone
Nationality:- Indian
Date Of Birth:- Jan 5, 1986
Deepika Padukone is a Bollywood actress from India. She has appeared in many blockbuster Bollywood films, including Chennai Express, Bajirao Mastani, and Ye Jawani hai Deewani. She has endorsed a variety of brands, including Tissot, Vogue seeing spectacles, Pepsi, and others. Everyone wants this stunning woman to be the face of their company.
Deepika Padukone's excellent beauty and sparkling smile can capture anyone's heart. Deepika looks fresh and luminous even when she isn't wearing makeup, which is a plus. Her wheatish bright and radiant complexion, almond-shaped eyes, and dimpled grin astound everyone. She is confident enough to attend public gatherings without wearing make-up.
7. Kristen Stewart
Nationality:- American
Date Of Birth:- April 9, 1990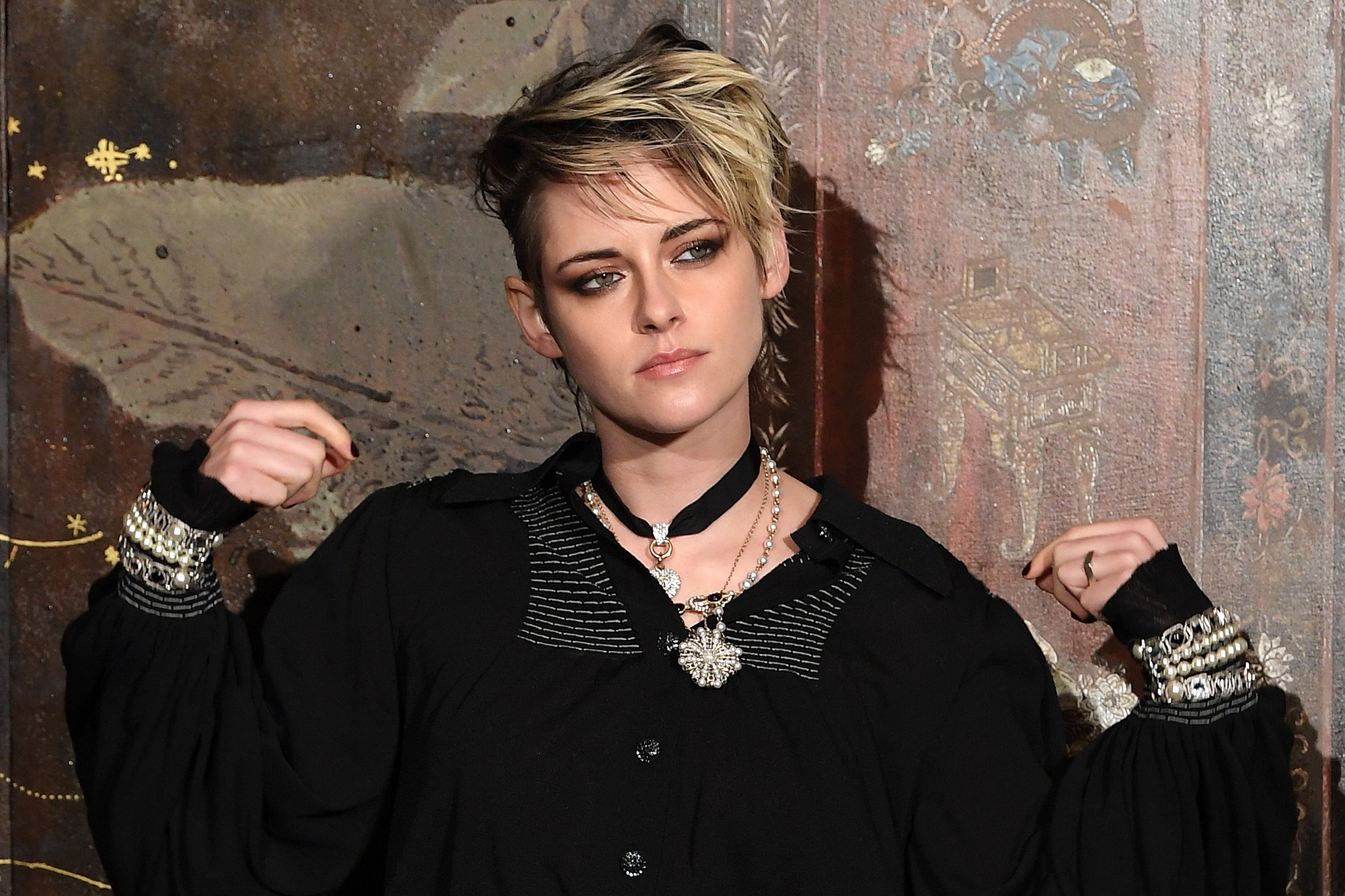 Kristen Jaymes Stewart is a model and director from the United States. Her acting career began in 1991. However, she rose to prominence in the industry because of her major performance in the film "Twilight." Kristen Stewart is also interested in charity work, which makes her beautiful not only on the exterior but also on the inside. She was first seen participating in charity work in the Shoe Revolt.
Kristen is a low-maintenance person who is usually sporting the messed-up but still-fit look. Her signature style is wayward hair, bare lips, and purposefully smudged eye makeup. But there's a catch: she never removes her eye makeup since it makes her look great the next day. Her hair texture is medium to fine with a wave, and her face shape is a heart with a square jawline. 
8. Alexandra Daddario
Nationality:- American
Date Of Birth:- March 16, 1986
Alexandra Daddario is an actress from the United States. She rose to prominence after starring in the film San Andreas as Dwayne Johnson's daughter. But she doesn't want to be a supporting actor any longer. She also worked alongside Dwayne Johnson in Baywatch. She doesn't want to be a co-star anymore, so she's establishing a reputation for herself. Alexandra must prove that she is more than a gorgeous face to everyone.
Alexandra Daddario is one of the industry's most gorgeous and hottest women. She has a beautiful physique, dark brown hair, and blue eyes, which make her even more attractive and capable of blowing anyone's mind in a matter of seconds. Alexandra is a member of the world's rarest population of blue-eyed people. Everyone thinks she's wearing contact lenses, but she doesn't.
9. Hande Erçel
Nationality:- Turkish
Date Of Birth:- November 24, 1993
Hande Erçel is an actress and model from Turkey. Hayat Uzun in the Turkish Romantic Drama "Aşk Laftan Anlamaz" is her most well-known role. She most recently played Azize Günay in the television series Azize. HandeErcel is the most beautiful actress in the world, according to our list of the top ten most beautiful actresses in the world.
Her body posture is superb, her eyes are dark brown, and her hair is Bronxe coffee in colour. On the 2019 list, she was named one of TC Candler's most attractive women. She's also one of the most beautiful women in Turkey. As a model and designer who has worked for a variety of companies, we wish you the best of luck in the year 2022.
Also Checkout: Korean Thriller Masterpieces You Must Watch