OTT platforms have been a blessing during the lockdown but nothing beats watching the films on the big screen. This year is going to be fruitful for both DC and Marvel fans! We are finally going to see a new Batman and the continuation of Spiderverse.
Wizarding World is going to treat us once again with Fantastic Beasts Part 3 and Keanu Reeves might be returning with John Wick 4.
Here are the movies we want to watch on the big screen in 2022– 
1. The Batman 
It is only fair, to begin with, the film DC fanatics have been waiting for since June but it has been postponed twice.
Featuring Robert Pattinson as Batman, it shows an intense and dark side of the DC character, one that the fan has been waiting for since the advent of Batman films.
It follows Riddler, a serial killer hunting down elites in Gotham City. 
2. Doctor Strange in the Multiverse of Madness
Benedict Cumberbatch as Doctor Strange is a gift for Marvel fans– Doctor Strange returns alongside Wong (we love their friendship) and Wanda.
Obviously, Phase Four of MCU is going to be as exciting as all of its preceding phases!
3. Thor: Love and Thunder 
Next in line, especially for those who still miss Phase One's characters, Love and Thunder is a direct sequel to Ragnarok.
Jane (Thor's ex-girlfriend) who is battling cancer will be seen taking Thor's power and evolving as Mighty Thor.
With the title itself suggesting a lot of thunder amidst romance, this movie is going to be a blast (pun intended)
4. Lightyear 
If the teaser hasn't already given you enough chills, Lightyear definitely will.
Disney and Pixar's creation of Buzz Lightyear's origin story from Toy Story has to be the most anticipated film for 2022. Our joy from infinity and beyond!
5. The Flash 
Ezra Miller will be continuing his role in the film but here is the real catch– Michael Keaton who has played Batman in the 1989 film "Batman" will reprise his role after nearly three decades and we are going to see Affleck probably for the last time as Batman.
There are going to be a lot of beginnings and endings!
6. Top Gun: Maverick 
Maverick was originally scheduled to release in 2019 but it was delayed for nearly three years.
It will be fun to watch Tom Cruise on the big screen after a long time but if you haven't watched the first part which was released in 1986 (yes a long time ago), make sure to see it before.
7. Jurassic World: Dominion 
A sequel to the Fallen Kingdom, Dominion is set four years after the last film where Dinosaurs are ready to take over the world that once belonged to them.
Watching Jurassic World in 3D has to be on your list this year. 
8. Secrets of Dumbledore 
If you guys have healed from watching the reunion, let us revisit the Wizarding World where Dumbledore teamed up with Scamander to fight the army of Grindelwald.
However, Johnny Depp not playing the role of Grindelwald is a big bummer.
9. Brahmastra: Shiva 
Shiva is the opening film of the Brahmastra trilogy that has been in making for nearly four years. It is the most anticipated film of Bollywood due to the prolonged wait.
It is apparently set in double timeframes where Shiva, a young man with power, travels 3000 years back to the era of Mahabharata.
10. Laal Singh Chaddha 
Laal Singh Chaddha is a remake of the American film Forrest Gump where Aamir Khan takes the leading role parallel to Tom Hanks in the original film.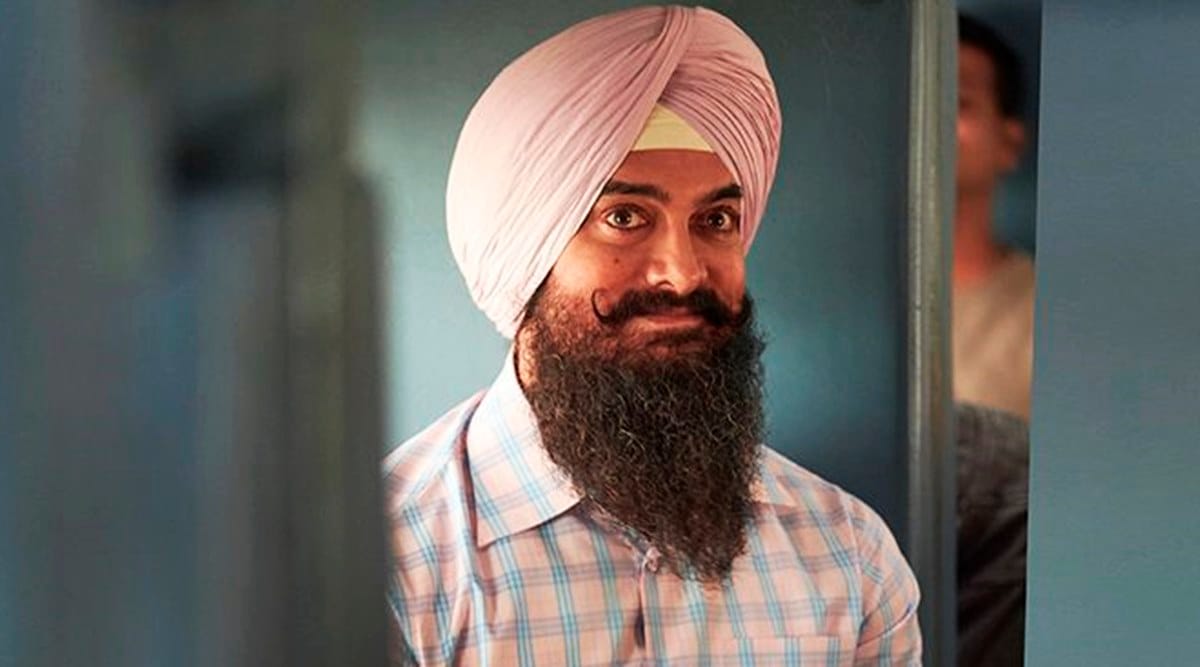 The movie is centered around Laal Singh, an autistic man with a profound understanding of human emotions.
It is intriguing to see if the Bollywood version will be able to reach the degree of the original masterpiece. 
11. K.G.F. –Chapter 2
Kgf fans, Assemble! After a long wait, the action period drama is finally releasing in April 2022. 
The chilling and gritty trailer was released more than a year ago and fans have been waiting since then for Chapter 2.
Raveena Tandon and Sanjay Dutt will be joining the cast for the sequel– Chapter 2 will have a lot of powerful people making powerful places!
12. Black Panther: Wakanda Forever 
Chadwick Boseman's death came as a big and awful surprise for not just the Marvel fans. Wakanda Forever was originally planned to portray T'Challa however this was rewritten afterward.
Fans are worried that this sequel might not be able to match the level of the original film and may lead to huge disappointment.