Some Bollywood movies would make us cry uncontrollably. Even if you're not prone to crying, a few Bollywood films will undoubtedly leave you in tears.
These movies' plots revolve around themes that give us many reasons to cry while also being realistic.
So, here's a list of Bollywood movie scenes that are guaranteed to make you cry-
1. Ishaan cries for his mom, Taare Zameen Par
Leaving home and relocating to another place for a job or academic opportunity has always been challenging for many of us.
Even if you've never been in Ishaan Awasthi's shoes, the scene where his parents leave him at boarding school and he cries for his mother will make you cry.
2. Natasha denies knowing Kabir, Ankahee – Ajeeb Daastaans
When Natasha denies knowing Kabir, this scenario is a physical representation of the heartbreak emoji. All of us, even Natasha, were crushed when we heard, "You managed to lie with your eyes."
Nonetheless, he grinned and waved her off. We still believe in it because of this kind of pure love.
3. Anni's Monologue, Chhichore
This monologue makes us consider a variety of topics. It only raises questions about how we regard success as the only option and tend to overlook the fact that life occasionally throws us disappointments we aren't prepared for.
This scenario always feels new and upsetting to us every time we see it.
4. Veera confronts her family, Highway
Veera sobbed uncontrollably after the climactic scene in which she returned to her family.
This extremely powerful yet terrible sequence gives you goosebumps and serves as the final piece of the film's jigsaw puzzle.
Connecting the connections shows how Veera felt suffocated in her home, was subjected to violence by her own family members, and how her kidnapping turned out to be a breath of fresh air for her, ironically liberating her.
5. Ashoke's Death, The Namesake
We couldn't believe it when we first saw this scene, much as Aashima couldn't comprehend the truth that Ashoke was no longer alive.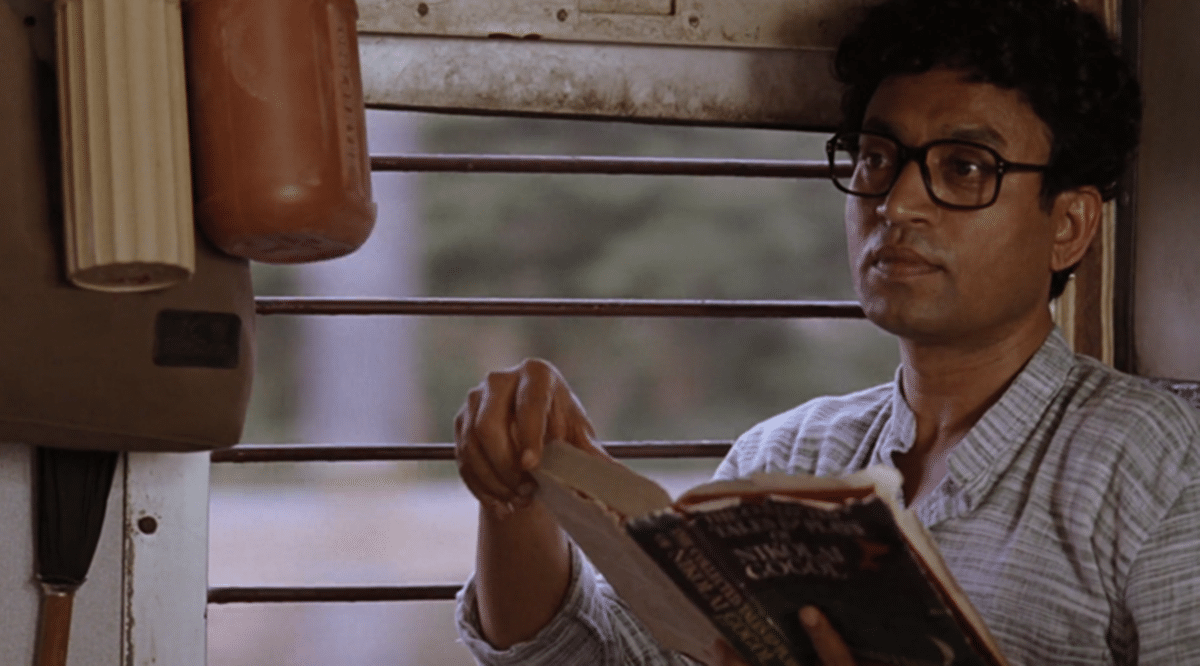 It seemed like a blow, and we were all left speechless and with a void at the time.
We realized why Aashima was so frigid after hearing the news; perhaps it was because Ashoke was the main source of warmth in her life. Every time we see this scene, we get goosebumps.
6. Jordan at Dargah, Rockstar
We could go on and on about how intimate every moment of this film is. However, when Jordan tells Khatana Bhai that he has been staying at the Dargah until now, it was as if Jordan had never experienced what he was experiencing.
When Khatana Bhai said, "Tute hue dil se hi sangeet nikalta hai," he understood what he meant.
When he sang "Kun Faya Kun," he discovered his actual talent and how no one else in his life but his art accepted him.
7. Jay leaving Meghna, Jaane Tu Ya Jaane Na
This film is one of the most beautiful things we've ever seen as a teenager, but as we grew older, we understood how much Meghna's character was the one we could identify with at all times.
And she certainly didn't deserve the outcome. We like Jai and Aditi, but it hurts our hearts to witness Meghna experience the pain of unrequited love.
8. Abhi lets go, Meri Pyaari Bindu
This is the scene in which Abhi understands that he will never be able to have Bindu in his life. Abhi taught us that love isn't always about holding on to things; it may also be about letting go.
Everyone around us taught us how to love, but no one taught us how to forget about that love and that person.  Maybe that's why we're sobbing at this scene.
9. Shruti sees Barfi with Jhilmil, Barfi
That feeling you get when you realize they're going to share their love with someone else and you have no control over it.
Seeing Shruti like that, she realizes how there was a moment when she was Jhilmil's replacement, and it crushed her and our hearts.
Maybe everyone means "Express your love before it's too late" when they say, "Express your love before it's too late."
Also Read: Beautiful Instrumental/Humming Sequences From A.R.Rahman's Songs