This isn't shocking in the least. A cursory peek at a Srinagar map revealed the Dal lake 's massive size. The impact of the Dal Lake on both tourists and Srinagar residents is easy to assess. The "Dal Lake" in Srinagar, Kashmir, offers a variety of activities and sights to enjoy. It is the most popular freshwater lake in the world, attracting thousands of visitors each year due to its tranquil beauty.
If you're wondering how to get the most out of Dal Lake, you've come to the perfect place. Here, On this blog post, I'll tell you about eight unique things to do on Dal Lake, including leisure activities, staying in houseboats, riding a shikara, and the greatest spots to explore in and around Dal Lake.
1. A Stay In A Houseboat
Houseboats on Dal Lake are synonymous with Srinagar lodging (Kashmir). These houseboats are the homes of thousands of Kashmiris. As a result, staying on a houseboat is a must-do if you're looking for a perfect and affordable stay on Dal Lake.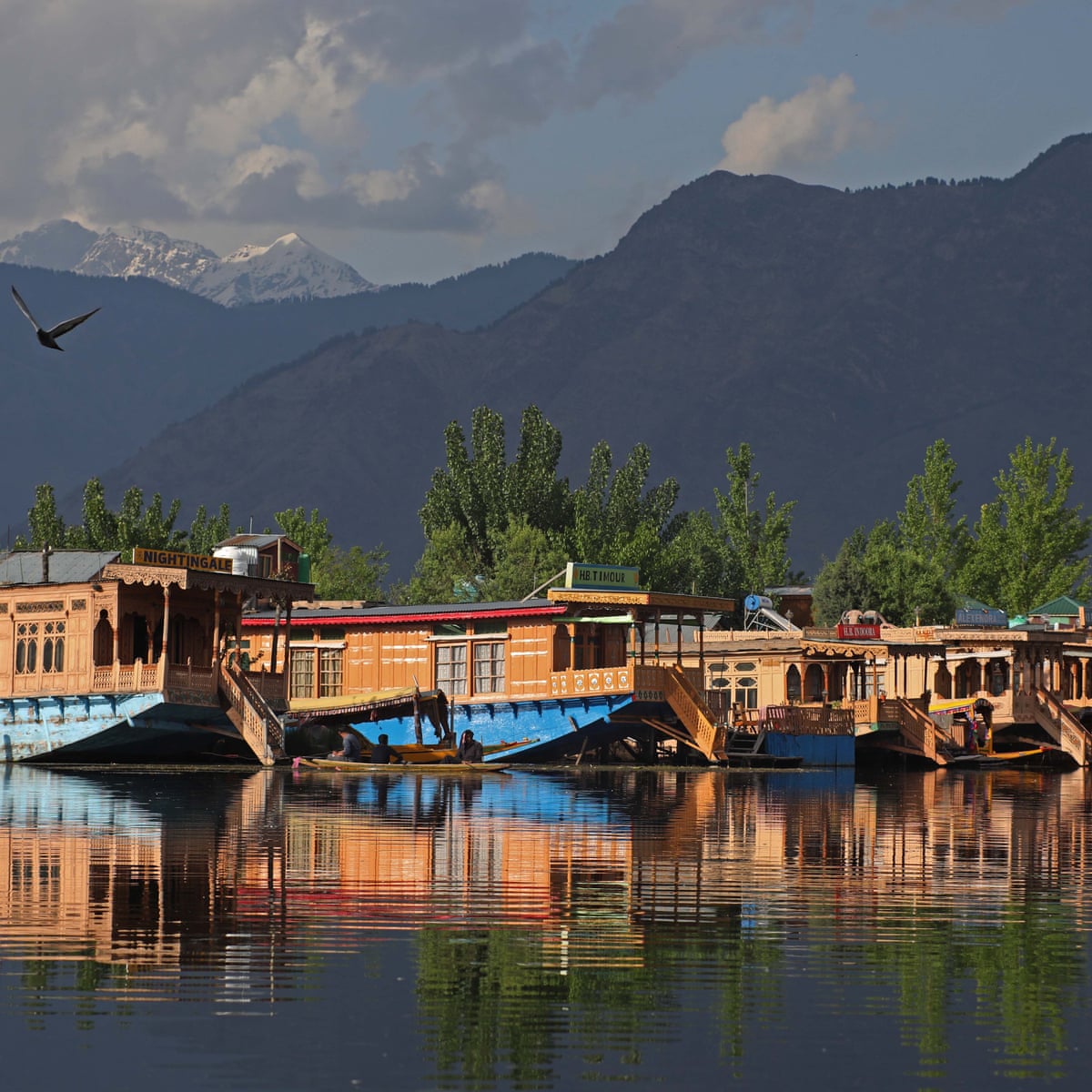 These houseboats are made of cedarwood, which keeps them secure for decades. As a result, being on a houseboat is absolutely safe. On Dal Lake, there are a variety of houseboats to choose from, ranging from budget-friendly to opulent.
Houseboats provide you with everything you need, including a kitchen, a bathroom, and rooms with power. Every houseboat has a tiny veranda where you can relax and take in the beautiful Dal lake view.
2. The main street along Dal Lake is Boulevard street.
The Dal lake is studded by houseboats in this area. They are very much an invitation for some daydreaming, with highly carved facades and names ranging from California to New Zealand.
If you're staying on a houseboat, be sure the Jammu and Kashmir Tourism Department has approved it.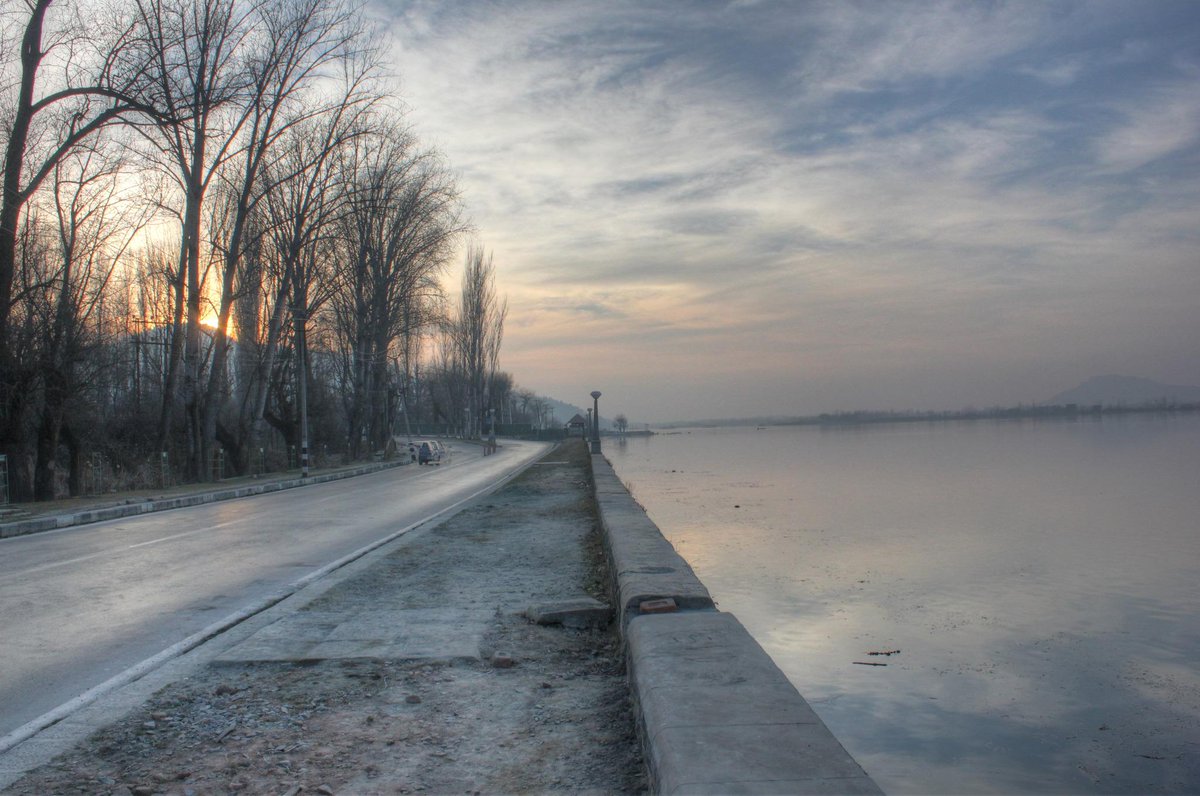 The Boulevard Road is a great place to wander in the evening, especially towards sunset. Another must-do in Srinagar is to watch the sunset over Dal Lake.
3. Shikara ride: Best activity to explore Dal Lake
"Shikara Ride" is one of Dal Lake's most enjoyable activities. A shikhara is a canopy-covered wooden watercraft. Gondolas is another name for it.
Shikaras are available in a variety of sizes, ranging from two to six people. It includes a long quilted seating area where you can sit comfortably on the shikara.
A wooden separator separates the shikara's rider and driver (gondolier). You can take a shikara ride for one to two hours and cover the entire Dal lake.
4. Shankaracharya Temple in Srinagar
The Shankaracharya Temple is reached via a curving path to the left of Boulevard Road. The road is shaded on both sides and makes for a lovely drive. After a certain point, photography and any bags are prohibited. This is the point at which cars must be abandoned. The Shankaracharya Temple is 200 steps away.
We had a 360-degree view of Srinagar from the top of the temple. The entire city – the numerous bridges over the Jhelum River, the greenery of poplar and Chinar trees, the traditional wooden buildings with tin roofs, and cricket and golf grounds – extended up to the horizon.
5. Shopping on the floating market
One of the most interesting things to do on Dal Lake is go shopping. Tourists flock to Dal Lake to see the floating markets. Floating markets are markets located within Dal Lake where traders sell their wares from their own shikaras.
There are a number of little stores along the shikara ride where you can buy handlooms, clothing, groceries, or Kashmiri items. These sellers move from one area of Dal Lake to the next, providing everyday necessities to the residents who live in houseboats.
Tourists are approached by shikara vendors selling saffron, flowers, snakes, and sweets.
6. Hazratbal, the most important shrine in Srinagar
It is also the most important and revered shrine in Srinagar. The shrine is said to contain a sacred casket with a strand of Prophet Mohammed's hair. It is for this reason why Hazratbal is so revered.
It's a lovely, gleaming white edifice with Islamic architecture. When we went, the dome was being renovated, so we couldn't see Hazratbal in all of its magnificence.
The historic buildings and markets of Srinagar surround the Hazratbal.
Hazratbal is also located on Dal Lake's shores. This section of the lake is peaceful and without the tourist trappings of the Boulevard route.
7. Explore The Flora And Fauna Around Dal lake
Many local residents can be seen fishing on Dal Lake. You can even try it if you are staying on a houseboat.
A wildlife trip to Dal Lake is something you should not miss. Boatmen can assist you in sailing your own canoe or small boat with a paddle along the lake. A variety of flowers and grass can be seen covering the Dal lake water and forming a green riverbed over it. One of the most common blossoming flowers along the water lily is the lotus.
The "Nadru" lotus stem or leaf can be observed spreading throughout the Dal lake. The local Kashmiri people's favourite root vegetable is nadru. Floor mats are made from a grass harvested in the months of March and April.
8. Pari Mahal Is Another Structure Up From Dal Lake
Pari Mahal is a seven-tiered garden at the top of the Zabarwan mountain range, with views of Srinagar and the Dal Lake. The view from the Pari Mahal is breathtaking; everyone should take a seat on the edge and take in the scenery. It is a really serene and peaceful environment.
Though there is no disputing that this region is frequently roiled by political and military tensions, Srinagar remains our second love, after Pari Mahal. With its magical sightseeing possibilities and locations to visit, it currently reigns supreme in the tourism charts and will continue to do so in the future. If nothing else, you can simply walk around and take in some fresh air to make you feel like your hard-earned money was well-spent.