Aranyak is an Indian mystery crime thriller web series directed by Vinay Waikul. The series features Raveena Tandon, Ashutosh Rana, and Parambrata Chatterjee in the key roles. The series was produced by Ramesh Sippy Entertainment and Roy Kapur Films.
Tandon plays the role of Kasturi Dogra, the current SHO of the cold yet picturesque Sironah Town located somewhere in Northern India which is visible from the trailer itself, who applies for a one-year leave to tend to her family needs.  
Angad Malik played by Parambrata Chatterjee is her replacement, however before Kasturi can leave the job, a mysterious case involving the disappearance of Aimee comes to the police station that ends up binding them together. 
Angad is a sophisticated and skilled crime solver officer and Kasturi is a smart yet friendly officer who knows everyone in her town.
The two are forced to work together to solve the enigmatic case that soon hints towards a dreaded serial killing. The trailer shows that the killer is surrounded by puzzles some of them even involving myths.  
The town just like you might expect from Dark or Riverdale has its own mysteries and it comes across that each person is hiding their own secrets. The rapist and serial killer are also rumored to be half-men and half-leopard owing to the village folklore. 
The whodunit had only one impediment that outweighed several other thrilling points– its long running time. Yes, crime thrillers who introduce numerous stories to interweave all of them finally address the truth closing all the loops are always interesting to watch.
However, too many cooks spoil the broth and so the number of loops established should always be considered. 
The series offers an intriguing plot but the series is stretched to eight long episodes and the creators add too many subplots and characters to produce a counter-productive effect on the story. 
Some of the backstories and characters are added without any solid importance that deducts the change of making a crisp tale that Aranyak could have been.
On top of that, with such an audacious and captivating build-up of the actual killer, the series ends on a really low note with the finale suddenly dropping.
Nonetheless, the actors did not let the show go downhill and both Raveena Tandon and Parambrata Chatterjee gave an excellent performance.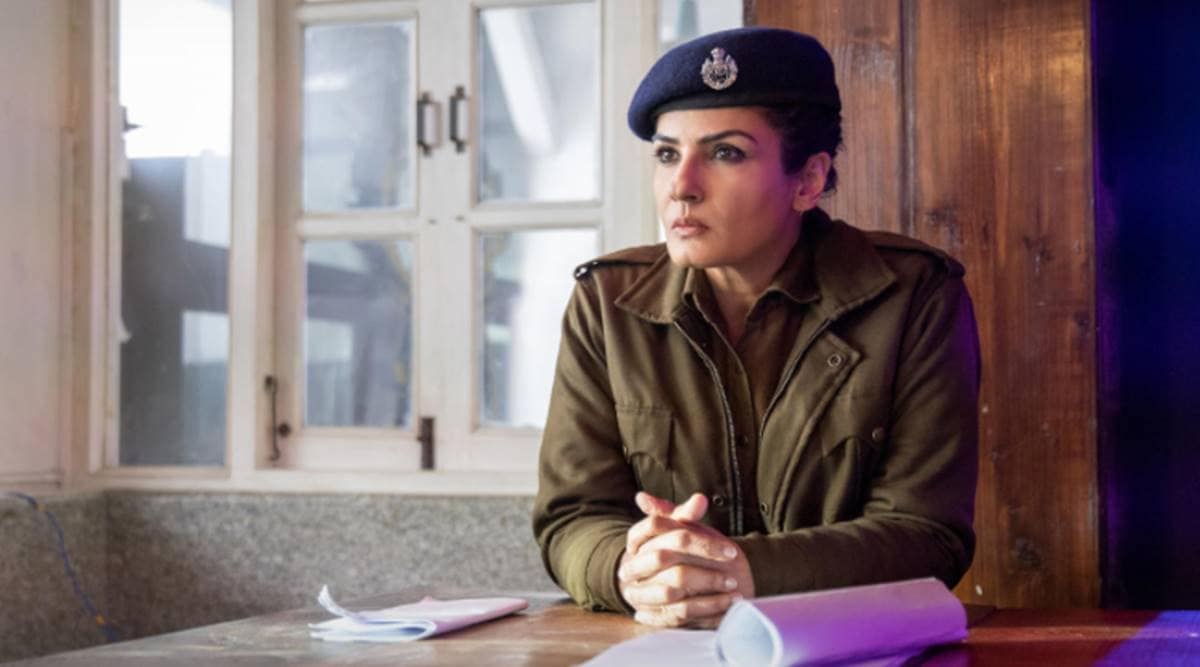 Raveena portrayed two sides of the same cop- the clumsy woman at home who is far from being competent at household chores and the energetic cop who never runs away from her duties.  
Another important highlight of the show is its setting and location. The snow-capped mountains and covered roads. The cold woods fit in perfectly with the chilling mysteries waiting to be solved.