Composers like S D Burman, R D Burman, A R Rahman, Jatin-Lalit, Shankar-Ehsaan-Loy, Vishal Bharadwaj, Amit Trivedi, and lyricists such as Gulzar, Sahir Ludhianvi, Javed Akhtar, and Prasoon Joshi, to mention a few, have graced the Hindi cinema industry for decades. In this article, we will be discussing some of the most underappreciated Bollywood albums of all time. Read on to find out.
At times, a great album may help a movie that isn't doing well at the box office, while at other times, a great movie might completely overshadow its well-composed music. How many times have you thought that an album deserved more attention than it received?
Bollywood offers a vast list of underappreciated albums that every music fan would cherish. Some extremely insightful albums go ignored or do not receive enough playing on various media, and so do not stick in our minds.
Bollywood has always produced musical treasures that linger with the audience for the rest of their life, regardless of the decade. We have curated a list of the most underappreciated Bollywood albums of all time below. Choose your pick!
Check out our list of most underappreciated Bollywood albums of all time:
1. Life In A… Metro
Pritam, James, and Suhail appear at various points during the film to emphasize the tone.
What's most pleasing about this album is how the songs feel almost cathartic, due to its 'rock' components, from Inn Dino to Alvida and O Meri Jaan (each including two versions by KK and Suhail each) and finally Baatein Kuch Ankahi Si (sung by Suhail).
2. Guzaarish
With Guzaarish in 2010, most of the nation mocked Sanjay Leela Bhansali's decision to become a composer.
That is until he released the title tune of Guzaarish, which was beautifully performed by KK (with backing vocals by Shail Hada).
The song's melody, which included snippets from a Romeo & Juliet play, had a leisurely certainty about it that didn't seem like the work of a first-timer.
3. Detective Byomkesh Bakshy
The music for Dibakar Banerjee's period thriller set in the 1940s Calcutt was one of the most diversified ever.
Byomkesh In Love, the film's love ballad, was created by Mumbai-based band Blek and was unlike anything we'd ever heard.
The soundtrack is possibly the only one in a Hindi film that seems like a work of art that has been lovingly put together.
4. Bombay Velvet
The music for Anurag Kashyap's period picture, composed by Amit Trivedi, made no attempt to make jazz 'palatable' or 'catchy' for the Hindi cinema audience and struggled as a result.
Few people bothered to listen to Bombay Velvet's songs, which faded immediately after the film's box office failure. It is one of the most underappreciated Bollywood albums to date.
5. Jalebi
Jalebi resurrected the enchantment of classic romantic melodies, which we all craved for. Tum se and Pal's deep lyrics being overlooked is something we are not proud of.
It is an album that deserves more attention. Jalebi serves as a subtle reminder of where we stand on the subject of excellent music.
6. Yuva
Even though AR Rahman's career may be described as a protracted sequence of experiments, devoted fans will point out a few albums that are less 'safe' than the others. One of the is Yuva.
Madhushree's Kabhi Neem Neem, which incorporates a khol (percussion) and a Mandira, and Adnan Sami and Alka Yagnik's Baadal, which sums up Michael and Radhika's (Ajay Devgn and Esha Deol's) fiery love story, are among the album's standout tracks.
7. Qarib Qarib Singlle
The Qarib Qarib Singlle album provided all we needed to boost this fantastic film. It was pure bliss to hear Papon's calming voice and the cheerful background music.
We don't understand how an album including Khatam Kahani by the Nooran sisters could be overlooked. With that stated, the album Qarib Qarib Single deserves greater notice.
8. Jhankaar Beats
Vishal-debut Shekhar's album will go down in Bollywood history as one of the best tribute albums ever made.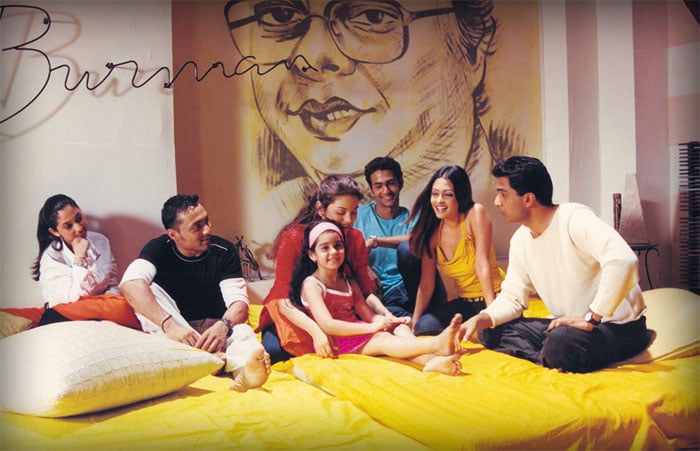 Apart from the album's signature song, delivered wonderfully by Sudesh Bhosle channeling RD Burman's gravelly vocals, Ruk Ruk Rukna Na has a notable RD Burman influence.
9. Omkara
The soundtrack in Omkara is some of Vishal Bhardwaj's greatest work.
Sukhwinder Singh's title track may appear to be a standard song introducing the film's main character, but it is in the verses that the song truly showcases Sukhwinder Singh's tremendous lungs.
Gulzar is also at his most wicked on the album, with metaphors such as "beedi jalayile jigar se Piya, jigar ma badi aag hai" and "jabaan pe laaga… laaga re… namak Ishq ka."
10. Dedh Ishqiya
We offered Ishqiya our hearts, but we didn't pay Dedh Ishqiya quite as much care. In the voice of RFAK, Dil Ka Mizaaj Ishqiya and Zabaan Jale na are an experience that can only be defined as out of this world.
It is without a doubt one of the most underappreciated Bollywood albums of all time.
Original music has been steadily declining in recent years, except for a stray Manmarziyan or Gully Boy, it is nearly unheard of for a Hindi cinema album to include numerous good songs.
Yet, there are some hidden gems of Bollywood, which need to be brought out to the world. Some of the most underappreciated Bollywood albums of all time are listed above.
Also Read: Interesting Scenes Deleted In A Movie