Julia Roberts has remained one of America's most popular actresses throughout her career, from Mystic Pizza to Pretty Woman to Erin Brockovich to Duplicity, even though she has cut down her film appearances since giving birth to twins in 2004. Looking back on Julia Roberts' nearly 30-year career, here are ten of her most memorable performances.
Roberts' performance as a wheelchair-bound HIV doctor in The Normal Heart, an HBO film, earned her an Emmy nod, although it wasn't a film role.
1. 'Sleeping with the Enemy' (1991)
Julia Roberts looks to be the spoiled wife of a well-to-do loving husband (played by Patrick Bergin with diabolical intensity), but we shortly realize that appearances are deceiving. Roberts fakes her death, moves out of the area, and tries to start over with a new name and a clean slate, knowing well she'll never be able to escape her terrible marriage.
Unfortunately, her insane husband notices a sign that suggests she isn't dead, and he becomes obsessed with finding his ostensibly slain wife. Roberts is terrific as the mistreated wife who discovers a source of strength when pushed to the limit.
2. 'Pretty Woman' (1990)
Julia Roberts won her second Oscar nomination for her performance in this film, which is without a doubt her most memorable romantic role. Roberts is a hooker with a vast knowledge of automobiles and excellent dental hygiene.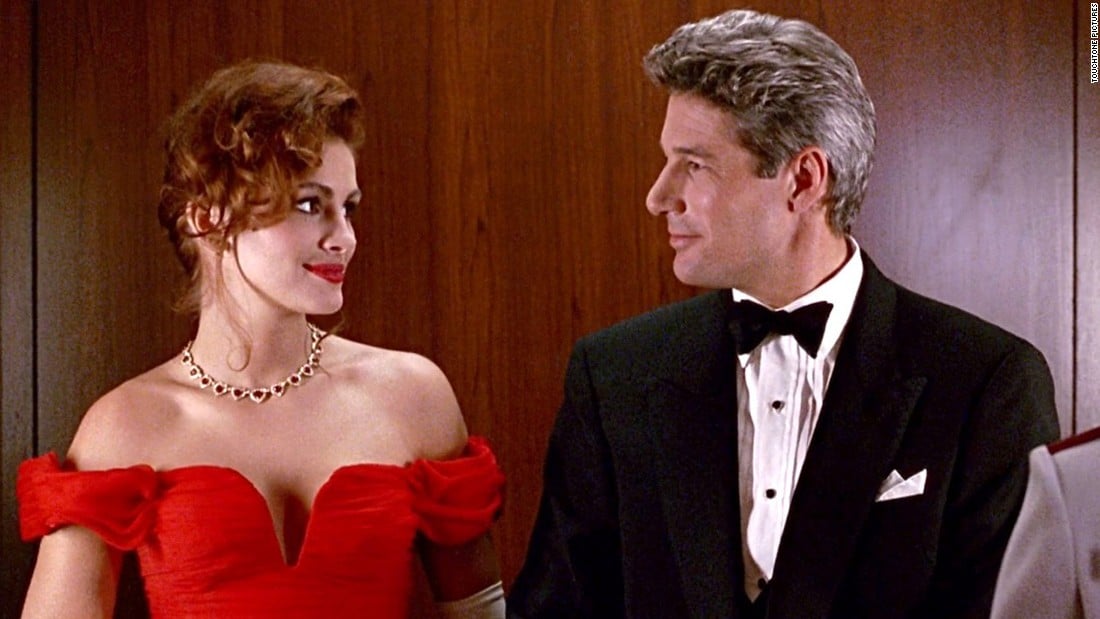 Richard Gere also appears as the hero in shining armor that saves her from a life of begging on the streets. After seeing this picture, every woman wanted to be Roberts, and it's still one of the most-quoted romantic comedies of all time, more than 25 years later.
3. 'Closer' (2004)
Julia Roberts, Clive Owen, Jude Law, and Natalie Portman all give outstanding performances in this sultry ensemble drama.
Closer, a dramatic look at relationships, love, and lust that won Owen and Portman Oscar nominations for supporting actor and actress featured Roberts in her least sympathetic role to date.
4. 'Erin Brockovich' (2000)
Julia Roberts earned her first (and so far only) Academy Award for her enthralling portrayal of a real-life feisty single mother who practically single-handedly took on a corporate giant and helped families win a difficult class-action suit.
With compassion, humor, and earthy reality, Roberts brings Brockovich's narrative to life.
5. 'Something to Talk About' (1995)
In this drama about love, infidelity, family ties, and horses, Julia co-stars with Dennis Quaid and Kyra Sedgwick. The film's co-stars give outstanding performances, including Gena Rowlands as Roberts and Sedgwick's mother and Robert Duvall as the father who prioritizes horses over his daughters' joy.
It may not be Roberts' most well-known film, but it is one of her more enjoyable films.
6. 'My Best Friend's Wedding' (1997)
Julianne Potter (Julia Roberts) and Michael O'Neil (Dermot Mulroney), best friends, make a promise to marry if they are still single at the age of 28. What do you think Julianne's age is going to be?
Cameron Diaz co-stars as Michael's fiancée, who has the unfortunate task of battling for Michael's affections with Julianne.
7. 'Notting Hill' (1999)
The onscreen chemistry between Julia Roberts and Hugh Grant helped Notting Hill receive three Golden Globe nominations and $363 million in the international box office during its theatrical premiere.
8. 'Mystic Pizza' (1988)
Julia Roberts has such a youthful and vibrant appearance, and her hair is stunning! When it was first published in October 1988, Mystic Pizza was a surprise hit, and it remains a fan favourite today.
Roberts was destined to be a great Hollywood celebrity as a result of the film.
9. 'Steel Magnolias' (1989)
Steel Magnolias boasts an excellent ensemble cast, clever writing, and an amusing, albeit deeply emotional, plot.
Shirley MacLaine, Dolly Parton, Julia Roberts, and Sally Field are among the great cast members in this heartfelt female buddy film. For her supporting role in this picture, Roberts received her first Academy Award nomination.
10. 'August: Osage County' (2013)
For her performance in this adaptation of Tracy Letts' Pulitzer Prize-winning play, Roberts won her fourth (and most current) Oscar nomination. Roberts plays a member of a highly dysfunctional Oklahoma family full of scandal, secrets, and sleaze.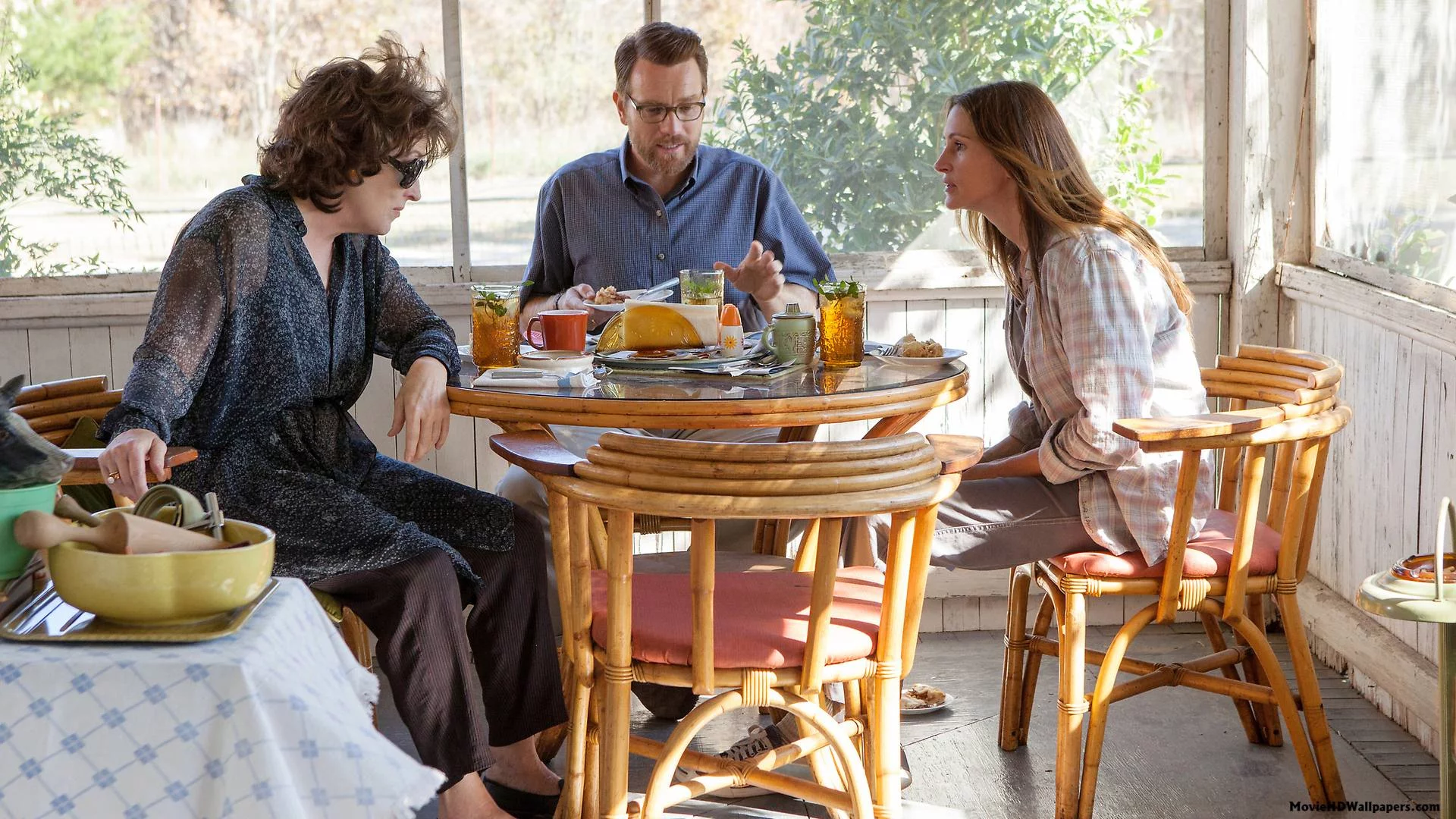 Meryl Streep, Ewan McGregor, Chris Cooper, Abigail Breslin, Benedict Cumberbatch, Juliette Lewis, Margo Martindale, Dermot Mulroney, and Julianne Nicholson are among the ensemble cast members.
Also Checkout: 8 Movies with Happy Endings That Will Brighten Your Day