Holland began his acting career in musicals, his first being Billy Elliot: The Musical, but he had been a dancer since he was a child. Holland is also the youngest actor to play Spiderman, having been cast at the age of 19 years old. While his passionate Fans are aware of these facts about him, there may be other fun facts about Tom Holland that are unknown to the general public. Take a look at this:

1. Tom Holland Known Ballet
Yes, your Peter Parker is a fantastic ballerina! Holland's mother put him in dancing courses at an early age because he was "infatuated" with Janet Jackson's songs. Later, during one of Billy Elliot: The Musical's productions, the actor learned the dance form of 'ballet,' and we're sure he's a natural at it.
Holland also spoke of being bullied as a result of learning the dance technique during an interview with Zendaya for Interview Magazine. "I went to an all-boys school and played rugby, so ballet wasn't the coolest thing to do," he explained to his co-star, adding that he would practice dancing "in the school gym" or during "lunchtime."
2. Holland Says " Spiderman Is The Most Grounded Hero In MCU"
"I mean, the entire concept of keeping him real and making sure the audience sees a kid as a superhero [was key]," Tom Holland stated when asked what was important to him about Spider-representation Man's in the MCU. We've seen the Norse god, the billionaire, and the soldier – now it's time for us to meet the kid."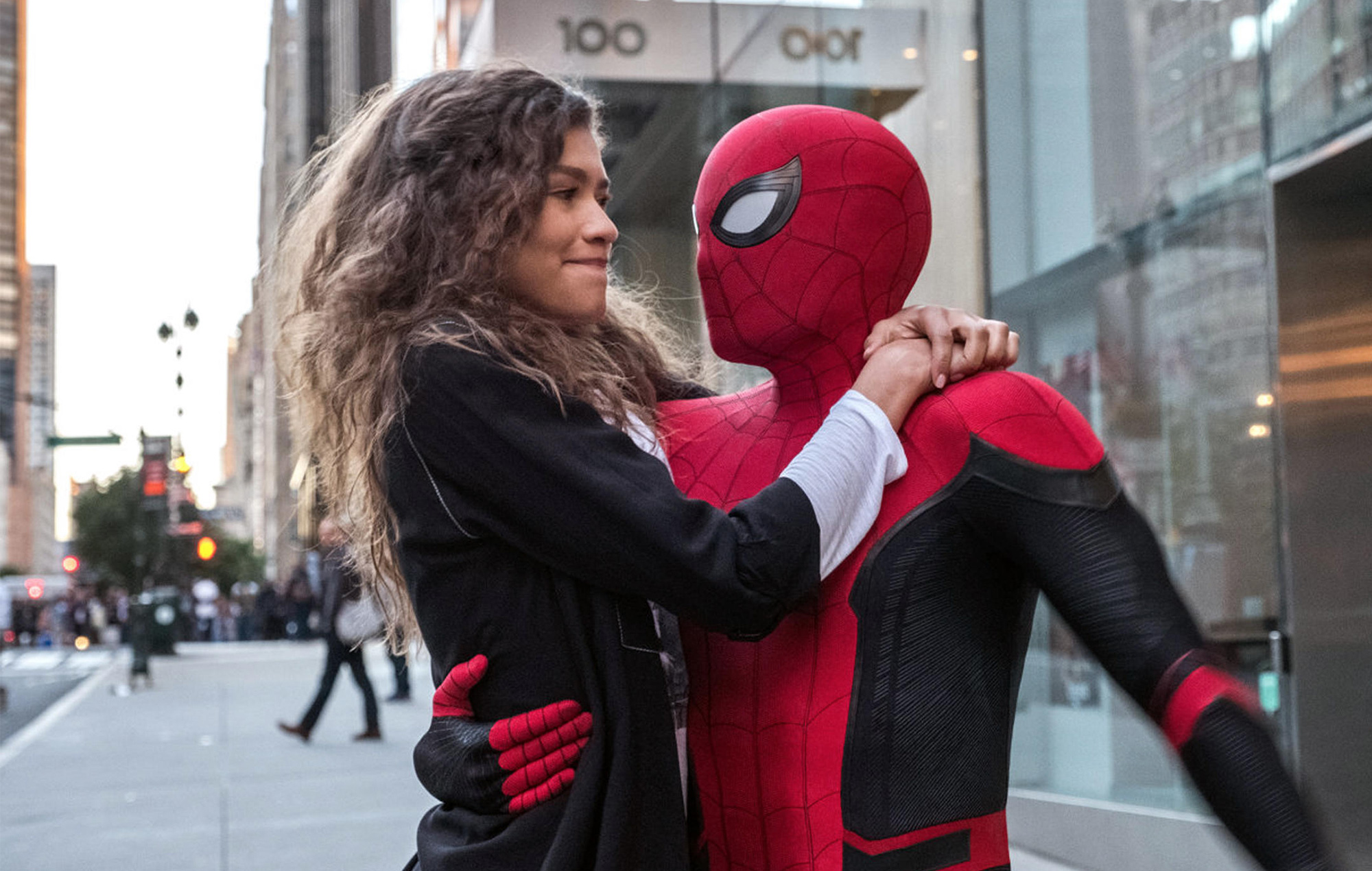 Spidey is the Avengers' closest thing to a normal, relatable, human person, and he has a point. He's never been to war, he's not wealthy, he's not a scientist, and he's not from another world where he's magical royalty – he's simply a boy from Queens with spider-like abilities.
3. Tom Holland MCU Crush
Tom Holland has a tremendous crush on Elizabeth Olsen, who plays Wanda Maximoff. Holland was asked to select a "romantic interest" from the Marvel Cinematic Universe during an interview with British GQ, and he didn't hesitate to choose Scarlet Witch, calling her "quite gorgeous."
"Elizabeth Olsen is extremely attractive and pleasant to be around. At the premiere, she was quite pleasant to me, "Tom remarked.
4. Tom Holland didn't know he grabbed the role of Spider-Man
He didn't find out till he was reading Instagram! The actor was allegedly unaware that he had been picked as Spider-Man until he looked through social media and saw the announcement. 
Tom saw a picture of himself confirmed as Spider-Man when he finally checked the official Marvel account that announced the final casting!
5. Tom Wasn't Allowed To Read The Infinity War Script
Tom Holland was not allowed to see the entire script for Avengers: Infinity War because of his history of disclosing Marvel movie secrets. He was solely given his own scenes so that he could memorize his lines. Because he can't seem to stop himself from spoiling story information, the producers only gave him the pages that were absolutely necessary for the film's production.
Despite these precautions, Holland still manages to spread spoilers. It's come to the point where journalists are attempting to get Holland to spill the beans, and the studio has had to engage a PR to check interviewer questions and respond for him if he's unclear about what he can and can't say.
6. Holland's Favourite MCU Movies
Iron Man, starring Robert Downey Jr., is one of Tom Holland's favourite MCU films, followed by Thor: Ragnarok, starring Chris Hemsworth, and Avengers: Endgame, starring Chris Hemsworth. 
In terms of Mr. Stark's film, Holland told IMDb that Iron Man is "one of the greatest superhero movies ever made." "No one should ever try to play Tony Stark again in the history of cinema," Holland said, praising Downey Jr. for the part.
7. He Doesn't Go To A Regular School
While earlier Peter Parkers attended a typical high school, Tom Holland's version is a little more realistic in that he attends the Midtown School of Science and Technology, a science-based school that is more accessible to general audiences. Peter is a child prodigy who attends a school for gifted children.
Holland even spent a few days in preparation for the job at the Bronx High School of Science. The Midtown School of Science and Technology is the same school as in the comics, where Peter attends. In previous film versions, the extremely scholarly nature of Peter's education has been toned down to make him more accessible, which makes sense. But it's also good to see a film that stays true to the comics.
8. Tom Holland Spoiled Infinity War For An Entire Theatre
Last summer, a packed theatre was anticipating the release of Avengers: Infinity War when Tom Holland dropped by to promote the film. "I'm alive!" he exclaimed right away. They hadn't watched the film yet – they were about to – and Holland gave away the huge twist finale, at least the portion involving his own character.
Marvel executives have since given up trying to prohibit Holland from disclosing spoilers and have instead turned to his habit as a marketing tool. For example, they 'accidentally' announced the title of Spider-Man: Far From Home in an Instagram video and then waited for fans to notice.
Also Read: Travis Barker and Kourtney Kardashian's Relationship: A Timeline